In this article, we will take a closer look at iDEAL as a payment option on our platform.
---
If you wish to enable iDEAL payments on your new InPlayer account, just send us an email on support@inplayer.com or contact your InPlayer account manager.
This is the experience a customer will have when making an iDEAL purchase:
Once they go to your webpage, they click the BUY button on the asset.

They log into their account.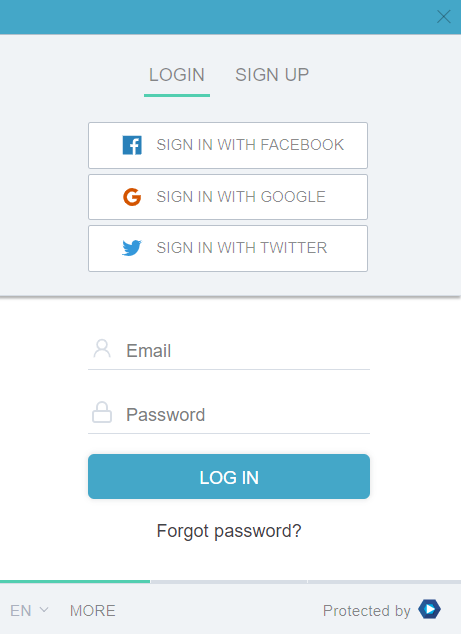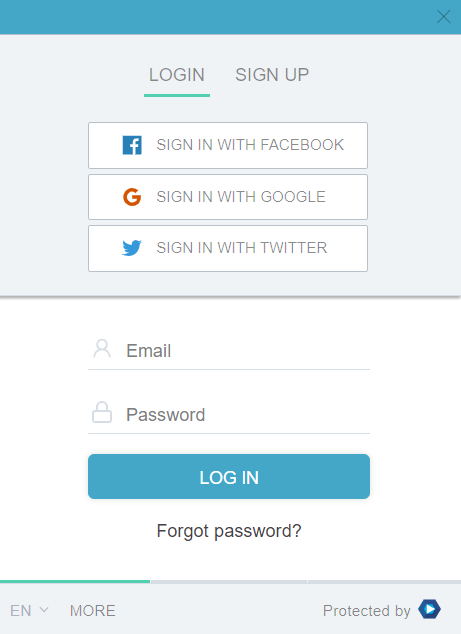 They choose the pass they wish to purchase and click NEXT.

They select iDEAL as the payment method.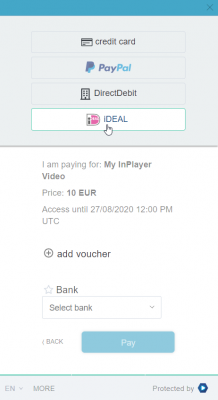 If they have a voucher, they will be able to enter it at this point.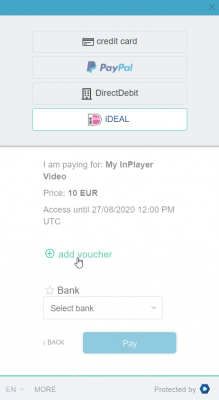 They select their bank.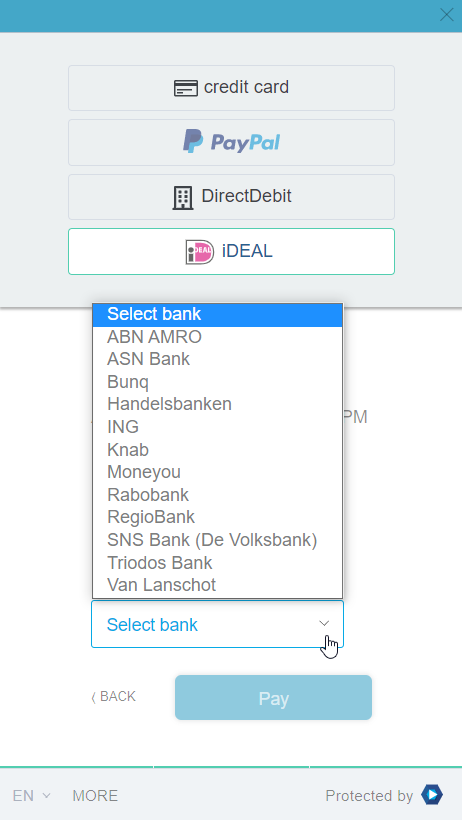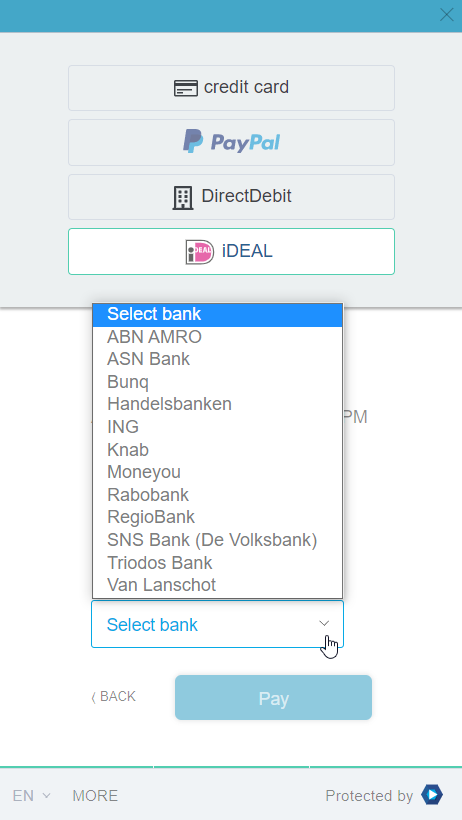 They click PAY.
They are forwarded to the bank's webpage where they will need to confirm their payment.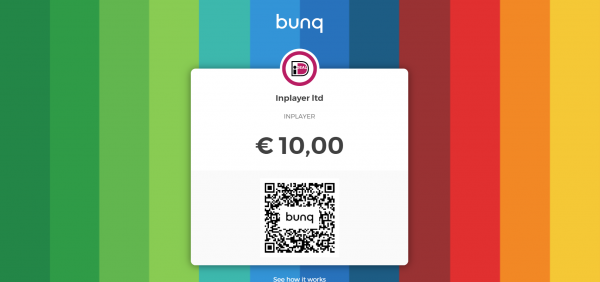 Once the payment is completed, they are redirected back to the content page.
The paywall on the page disappears, and they are presented with the content.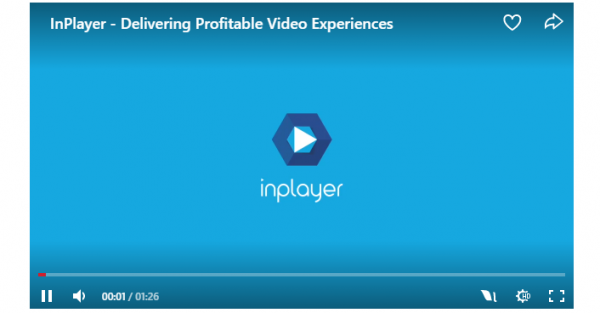 They receive an email with the payment confirmation.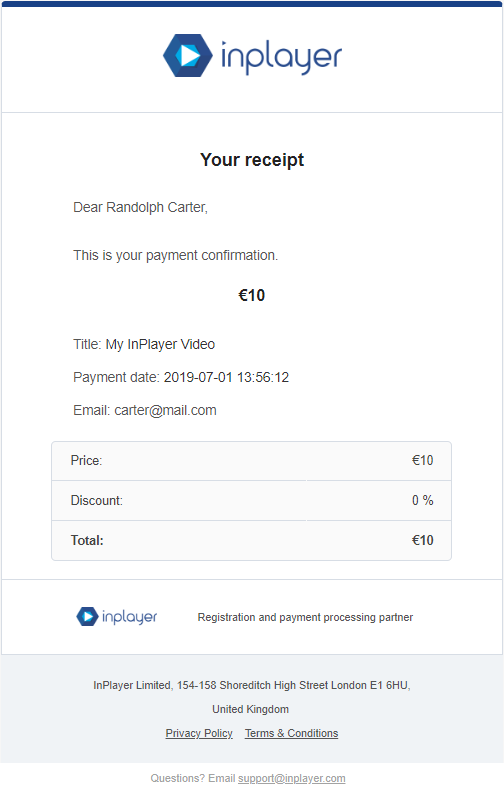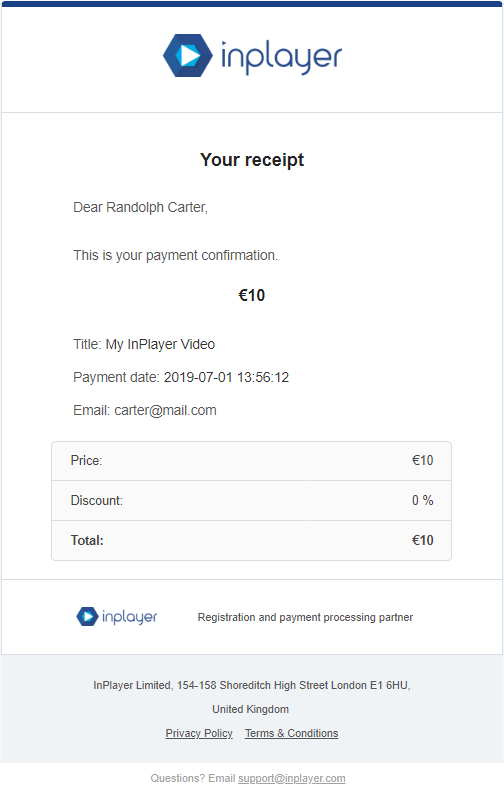 For subscriptions, the customer will get a payment confirmation email for each recurrent charge.
This concludes our guide.
If you have any questions, don't hesitate to contact us on support@inplayer.com.