Our monetization platform features a fully developed integration with Livestream.
---
First, log into your InPlayer dashboard.
Go to Settings, and then to the Integrations tab.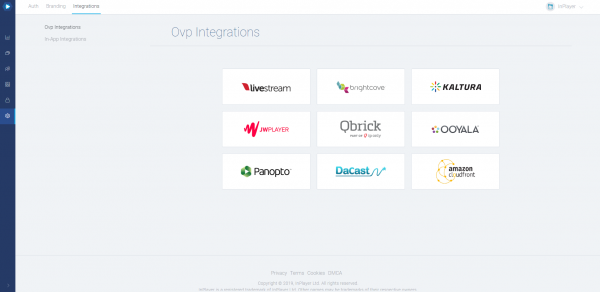 Click on Livestream.
Enter the Secret Key, Client ID, and Account ID from your Livestream account, and click

.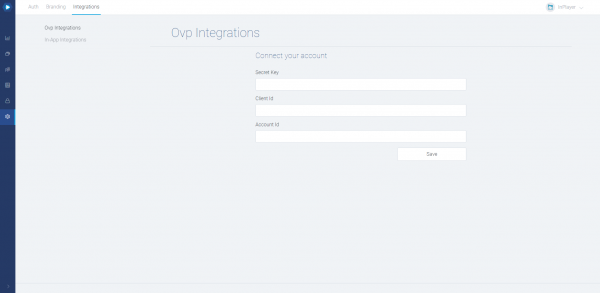 Log into your Livestream account.
To get the Secret Key and Client ID:
Go to Settings, and then to the Developer API tab.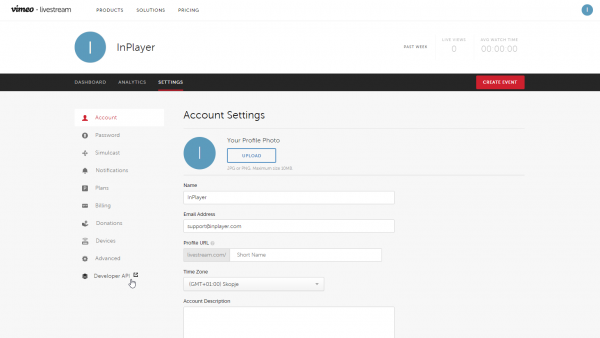 Here you will find the Secret Key, and Client ID.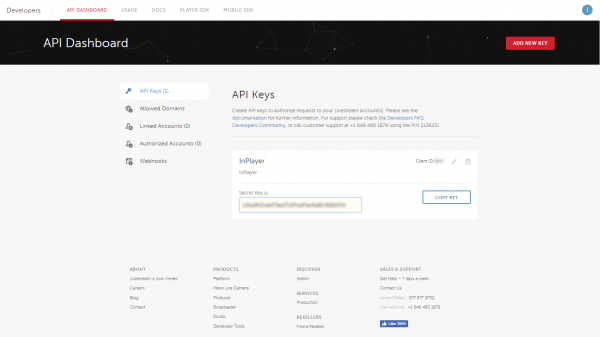 To get the Account ID:
Open one of your Livestream events and click Share so you can get the Embed code for it.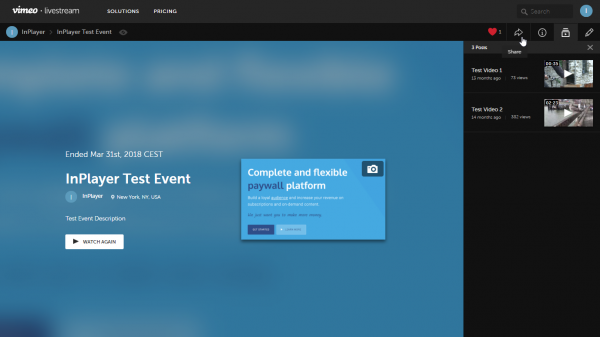 Copy the embed code and paste it in a text editor so you can see it better.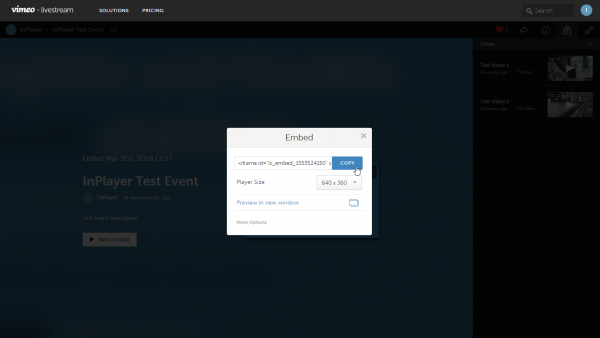 You will find the Account ID in the embed code, right after the /accounts/ part:


Once you connect your InPlayer and Livestream accounts, the next step is to protect your Livestream content by creating an asset.
You can learn how to do that here.
Note that using our integration, you can only protect individual video posts that have been published on your Livestream events. You cannot protect a whole Livestream event with multiple posts, or a livestream.
To do this, please use the HTML/Text asset type, and put the embed code of the Livestream event inside the Asset content section.