Live streaming has become very powerful tool to spread brand awareness across different channels and to various audiences. Truth is live streaming has started out as something completely informal and spontaneous done by mobile users not bothering with video or audio quality, but rather just enjoying the live video moment.
Knowing its current state of development and usefulness, it is pretty common for live broadcasting to come up against various live streaming mistakes which can present real obstacles to the overall video production of a certain event, or even hamper the growth of your channel.
In this article we're going to try and explain the most common live streaming mistakes that can occur even to the most experienced professionals who have been in the industry for many years. Knowing some of the most frequent issues, you can avoid common pitfalls and focus on creating the live stream you have always dreamed of.
1. Bad Video Quality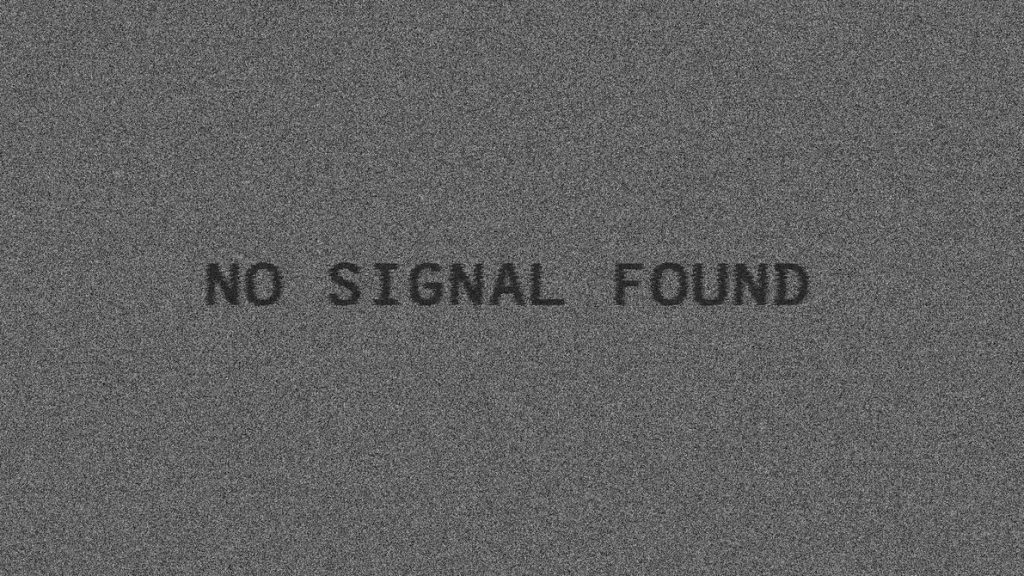 Good quality stream is the main prerequisite for an amazing live video experience. The most important streaming benefit is that you can send your message to your whole audience even the ones that are not able to attend the event in person.
Having that in mind high quality stream is what viewers expect to see, and what you are obliged to deliver. Don't allow blurry or dark footage that buffers, because you might disappoint your audience quickly since they are not going to be impressed and will leave the stream immediately.
In terms of video quality having full HD offer is the best deal. However, think about the audience's background. More often than not they might have slow connections or limited data. The best advice is to stream at half the total upload speed.
When considering proper live streaming, lighting the location is number one thing you should think about. If there is not enough natural light, you should use lights. Otherwise the stream appears too dark, even if you deliver full HD quality.
Live video quality can be negatively affected with one other thing and that is frame rate. Having a higher frame rates is worth considering if there is a lot of movement in the stream. But you don't really need as high a frame rate as you think. For example, if you plan to stream a church service, or education conference you could use a frame rate around 15fps. This would still produce relatively smooth and appropriate images.
2. Bad Audio Quality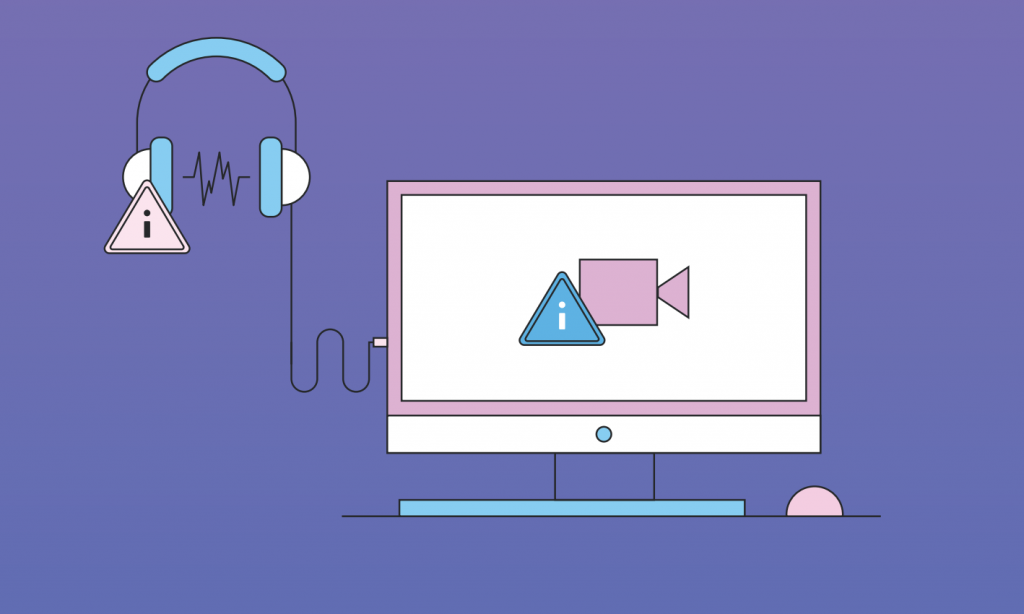 We all know that audio quality is crucial for any live streaming success. Live streams could be run in full HD, with proper lighting and an amazing visual representation for the audience, but if your audience can't hear you it can be a real deal breaker.
Before setting up any live stream it's useful to consider the equipment you're using for your audio, for example, an external microphone. Most of the cameras available on the market today have internal microphones, so it's wise to have a camera with audio inputs.
Having an external microphone means it's important to place it as close to the surface as possible. If you have a speaker talking on a conference event, let them know that they should stay close to the microphone.
Use headset so you can hear what the audience is hearing too, making adjustments if needed or possible. One very important thing to pay attention to is the background noise. A hum from a computer for example or a ambiental music can be audible on tour live stream. Try to avoid them.  
3. Not Enough Preparation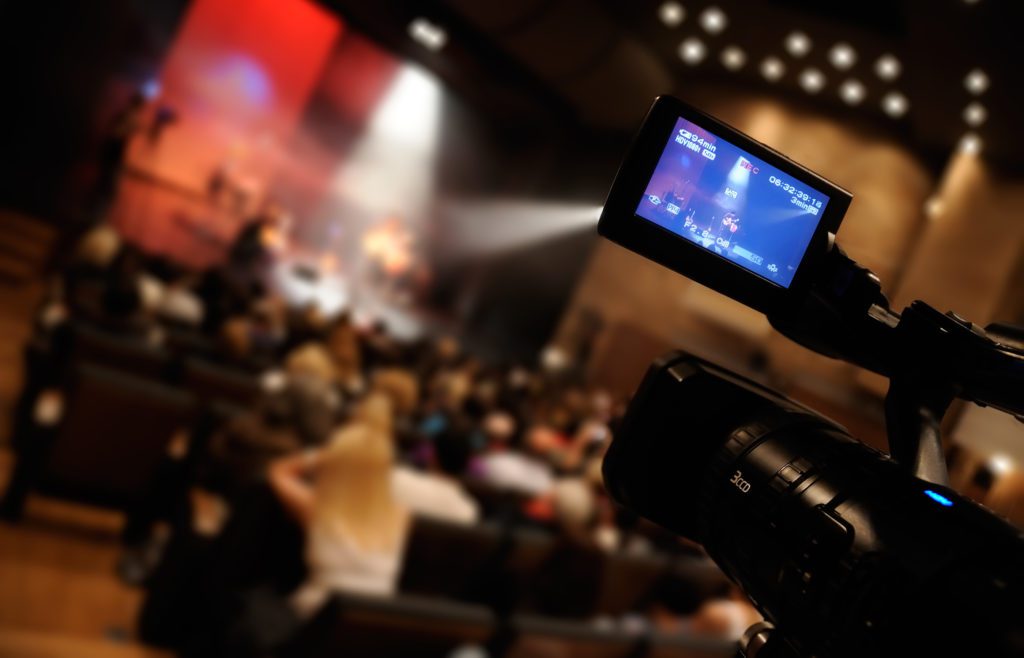 There are many areas that can be problematic so it's important to look closely at them and analyze. Once you have your equipment in place it's good to check that everything functions correctly. You don't want to have everything set up and ready to go only to find that a microphone does not work or cables are missing.
It's wise to check the connectivity and the type of Internet connection of the live stream depending of the venue where it takes place. Are there other options besides having a wifi signal? Test the Internet speed to make sure it will be enough and suitable to support your stream.  
Something which is pretty much overlooked is not using a power supply and running out of batteries. Make sure all the devices you plan to use are fully charged. Plan to arrive early to conduct sound checks.
In today's era of many different devices and platforms, make sure you perform device testing of the live stream. You need to have a full idea of what your stream looks like on different devices from PCs to smart TVs.
If you think you can't do the whole process yourself there are many live streaming platforms that can help you in your efforts for example our partners Livestream or DaCast. 
Finally, a solid check in advance will give you an unmistakable diagram of anything that may demonstrate dangerous when you go live. It is additionally a decent method to get input – welcome your companions or associates to see your training live stream and inquire as to whether anything can be improved.
4. Insufficient Promotion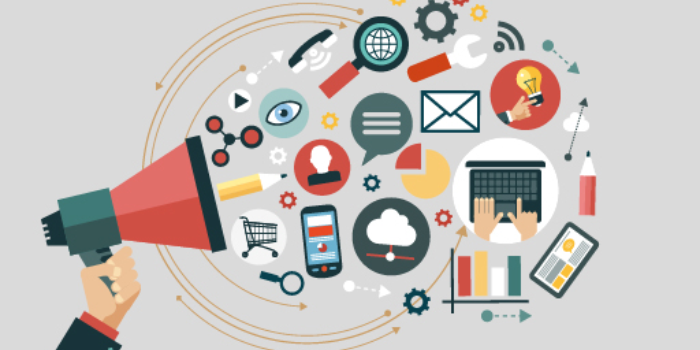 After all the efforts and troubles of setting up your live stream, you need to be certain that your stream is having a full promotion. This can be troublesome if nobody knows or is aware of it. The web is huge and brimming with plethora of content makers, so don't expect that clients will be ready to discover you easily. Everything needs a solid amount of promotion, so does you live stream.  
In the event that you have developed an audience of people on your social channels, you have effectively done the greater part of the hard work. Your supporters are more than likely going to be your intended interest group, so begin promoting to them. Clarify what benefits they can anticipate from joining in and let them know where and when the live event is taking place.
However, if you need to contact a more extensive group of target audience, you could likewise consider utilizing web-based social networking advertisements to target potential new viewers with particular interests.
Once people have joined the list of participants, it's essential to ensure they are reminded about the live stream. It could be a long time before the real occasion and in the event that they aren't reminded en route it can be anything but difficult to overlook. Send an email seven days before. That essentially prompts the occasion which is coming up. In the event that you choose to utilize an event application, Eventbrite, for example, will naturally send an update the day preceding to everybody who has joined.
Also, you can consider making a splash page that talks about your live event, inciting people to join the live streaming for a more nitty gritty dialog. Email advertising is likewise a successful method to develop a list of attendees. By utilizing email marketing platforms like MailChimp or Campaign Monitor, you can send various messages promoting your event while following click through rates. By doing this you can better focus on your messages and see which content has had the most engagement.
5.  Conclusion
To finish up, provided that you keep away from these normal mistakes, you will give yourself the most ideal live streaming experience. Additionally, as a live stream provider, you should think how the audience will see your activities and respond to them. However, have in mind that your stream is live so not everything can be predicted well in advance, but being more prepared gives you the much needed confidence to cope with something unexpected.