We've all been warned of the dangers of oversharing on the internet. Guard your credit card information. Careful with your personal information. Think twice before posting that photo. Despite the overall leaps-and-bounds advances in online security, it's still solid advice for the purpose of internet exchanges: proceed with caution.
The same holds true for over-the-top content providers. You may not be protecting state secrets, but the precise nature of your business isn't especially important within the context of digital security. For OTT companies, content is intellectual property. You'd no sooner give it away than park on the street and leave the keys in the ignition of your brand new Maserati.
And because the arc of our business and entertainment industries keeps bending toward streaming content, the stakes will only continue to grow. Whether it's work Zoom calls or town halls, online education, virtual concerts, on-demand movies, live sports streams or any other content under the sun, OTT is quickly becoming the default format of delivery for our media.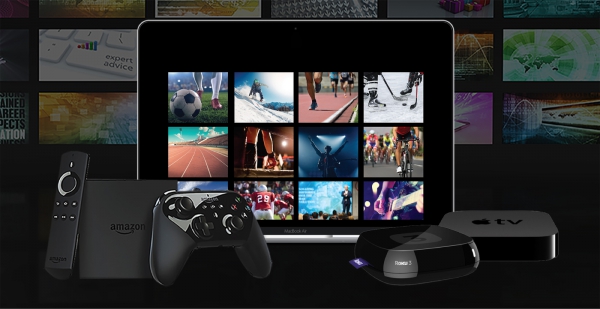 When a team meets virtually to kick off a project, it's sharing every idea with potential digital lurkers. Larger corporate conferences and symposiums tend to hold sensitive company information closer to the vest. But even if critical trade secrets aren't being shared in those settings, a proprietary way of doing business is on display for any competitor with bad intentions and the technology to act on it.
For content creators, the business model typically hinges on earning profit from each click or view, which makes airtight online security a plainly obvious need. Movie and serial entertainment distributors, as well as boxing, MMA and wrestling rely heavily on the pay-per-view model – and musicians are rapidly following suit. Every hacked stream represents dollars that are slipped from the pockets of those creators. The era of Napster and Limewire seems like a lifetime ago, but we still live in an age of rampant digital piracy. The Kodi box, jailbroken Amazon Fire sticks and illegal streams are just a few of the weapons of choice of online plunderers.
With so much content stored in the cloud today, there is not only a theoretical risk to the intellectual property of OTT creators but also a greater threat than ever to consumers personal and payment data. 
For any client with a premium streaming or OTT business, security is a crucial issue. A data breach is a serious problem that can cause sales losses and customer disengagement. It also comes with potential financial liabilities such as fines, penalties and fees. 
But fortunately, even industrious hackers hit a wall when a company gets serious about data and payment security. To protect its clients' brands and reputations against payment and data fraud, InPlayer is holding the highest level of PCI DSS compliance, level 1 for Service Providers. It establishes InPlayer as the most reliable partner to protect large scale customers' payments and data, at a global level. PCI Compliance means that your systems are secure, and your customers can trust you with their sensitive payment card information; trust leads to customer confidence and repeat customers. PCI Compliance improves your reputation with acquirers and payment brands – just the partners your business needs.
Paywalls, two-factor authentication, encryption software, vulnerability scanners and a host of state-of-the-art tools can be used to seal leaks in the system and thwart hackers from opening new ones. InPlayer's "Identity & Payments" solution offers companies and OTT brands the authentication solutions and APIs to easily protect access to content and offer a premium registration experience to users and returning users across apps, devices and connected TVs.
The boogeyman of digital piracy doesn't have to keep content creators up at night. For as long as people have been making stuff, there have been those who try to take it away – but also those who learn how to stop them. The key to security is due diligence, embracing technology and investing in the right counteractive measures, whether it's a bike lock or digital rights management technology. Like it or not, hackers exist. Better to be secure than sorry.