As time has gone on, over-the-top (OTT) content has continued to change the media landscape. And in order to thrive in this increasingly crowded marketplace, content owners needed to produce immersive digital experiences at scale. 
In 2018 and 2019, the media industry saw significant acquisitions – including Disney-Fox, AT&T-Time Warner, Comcast-Sky – setting the scene for the next OTT video streaming landscape transformation. 
Today,  viewers have an abundance of choice when it comes to video content and the distribution channel through which they consume it. 
Their needs are relatively simple: they seek a combination of high-quality content, a low price, and a seamless user experience. Understanding this new consumer mindset and the fact that the future of OTT will fundamentally be designed by what the viewer wants is crucial to the success of OTT platforms.
Content owners, media companies and pay-TV service providers are now all focused on one thing: how to profitably distribute content direct to consumers? 
At InPlayer, we are excited about the opportunities that OTT offers to content owners of all sizes – everyday, we support content owners building their own OTT apps, driving profitability and audience growth with the best value proposition and ideal user experience. 
When launching an OTT or SVOD service, one of the first major decisions you must make involves determining how you will monetize your content. However, to enjoy sustainable monetary benefits, providers must also focus on end-user experience: quality, reliability and ease of use –  to offer a true value proposition.
With InPlayer OTT, content providers can enable in-app purchases experiences across multi-tv platforms and devices using market-leading subscription and pay-per view functionalities – with full reporting / visibility on subscriptions, payments and access records.
How OTT providers are harnessing the power of subscription models with in-app purchases? What's the best way of boosting long-term engagement, enhancing sales predictability?
Starting with the market's leader Roku, we will deep dive into how InPlayer is powering OTT platforms subscription business models with its complete, out-of-the box, in app OTT monetization platform.  
Why in-app purchases?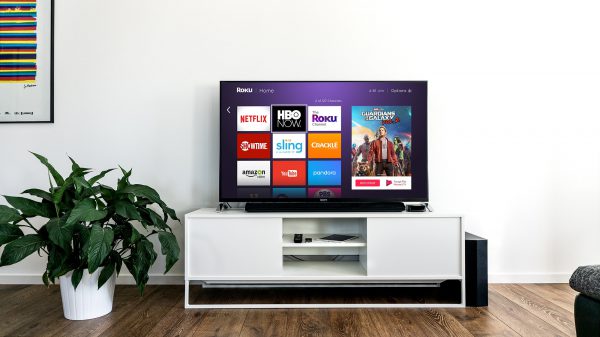 It is all about user experience. In-app payments reduce friction and give customers the opportunity to make a purchase right here and now. There is no need to move to another webpage or device to make a payment. The end-user remains in your own branded billing and subscription ecosystem. It drives retention and loyalty to your brand. It simplifies the monetization across all platforms.
The more payment options there are for the regular subscribers, the better. Even if your OTT video website is still the go-to platform to make payments, it is worth considering to make as many payment options available as possible. This trend is likely to grow, and it is a good investment even if it adds 10-20% more new subscribers to your customer pool.  
A new Gartner survey reveals that users on average spend 24% more for in-app purchases than for apps themselves. This and the fact that OTT content leads to 30% growth is more than enough for content sellers to invest in building native applications.
This allows your customers to instantly stream videos on both mobile devices and TVs using devices like a Roku. If you have a TV-formatted product, Roku is the most popular plug-in OTT device, with 8% of the total user share. 
Roku native apps are the most popular method of streaming to subscribers making it the world's leading provider of OTT television devices.
That said, Roku may be the best place for content providers to launch their native OTT television app and subsequently protect premium content behind a paywall. Roku has a large audience, which is already converted to the benefits of OTT apps, and you can reach the most people with a single app. Once you test and perfect your offering there, you can begin to offer it on other platforms. However, keep this global audience in mind, and ensure you're able to accept global payments. 
InPlayer & Roku in-app purchases story
InPlayer's in-app purchases story includes functionalities in our system that provide support for Roku in-app payments and ultimately allow a merchant to create an OTT offering with the possibility to consume and purchase content cross-platform and on multiple devices (phone, tablets, TVs & computers).
Merchants can integrate their native apps built for Roku i.e. front-end system (look, feel and design) onto our back-end system (logic, accounts creation, logging in, payments etc.)with our fully open API.
For the mentioned purposes we have integration tools (= native SDKs*) that can be used by our merchants in order to implement the full in-app purchases integration with our system. Put differently, via the native SDKs merchants can build 'paywall-like' applications on Roku with authentication, payment and access management functionalities.
By incorporating paywall-like application like this, OTT service providers can scale their OTT content offer on a whole new level. Their end users can access content on different devices with the same account also making one time payment on only one device. 
Our platform facilitates the payment process by providing in-app purchases (IAPs) as a valid payment method i.e. by supporting payments carried out inside native build Roku applications.
In-app purchasing allows the merchants to supply their end-users with special offers (extra features or premium content behind a paywall) within an application as a way of providing a cross-platform monetization flow directly on their TV or on their iOS or Android devices. 
What about InPlayer paywall and native Roku application implementation?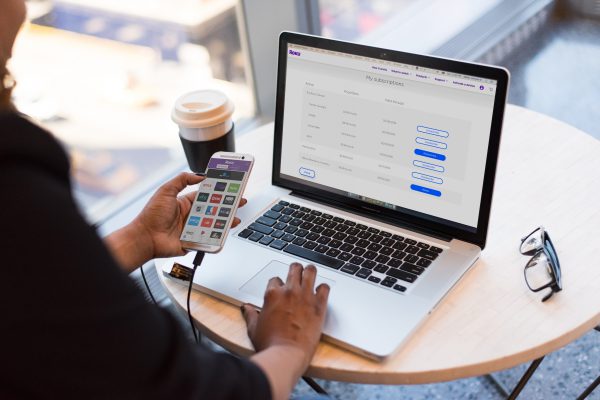 The in-app purchases integration for Roku and our platform requires 2 steps: 
The first step is to connect your Roku and InPlayer accounts in the

InPlayer dashboard

in order to start using Roku in-app purchases in your TV applications.

With this step you will connect both InPlayer and Roku accounts to work together. You can find our complete guide here. 
      2.  The second step is the in-app payment process implementation. 
Now, let's see the 3 Application Development Steps.
As an InPlayer Merchant, you should refer to our API services for the purposes of the application development. In case you are new to the InPlayer API services you can find the technical references here. 
The APIs provide you with the necessary endpoints for given functionalities and enable the communication between your application and our system. These specific functionalities include authentication, in-app payment, and subscription. 
a. Authentication
For registering new accounts there is accounts endpoint and for authenticating already created accounts there is the accounts/authenticate endpoint. Once you finish the Authentication part you will be able to develop the payments in the application. 
b. In-app Payment
The in-app payment is a separate functionality and should be implemented independently.
To begin with, the value of your payment options is vital in making the payment process work. An offer ID should be created both in our platform and in the native app ecosystems, whereas for the Roku implementation, each offer is called a 'product' which equals to an 'access fee' or "price" in the InPlayer system.
According to this product/access fee correlation, by purchasing one product from a native Roku ecosystem, the end-users are in fact purchasing one price from the InPlayer system. The in-app payment process ends with a receipt generated by the native Roku system which is then forwarded to our system.That way we can have both the payment and access records entered in our system correctly.
Once our system receives this payment information, as a protection measure, it engages into validating that the receipt is both existing and valid in the native Roku ecosystem. 
Next, your Roku app should communicate to our API by invoking the check access endpoint for two reasons:
To ensure that the payment validation process has been completed and recorded to our system successfully.

To ensure that access to the respective product has been granted and the premium content is fetched, ready to be displayed.

After the validity of the receipt and the entitlement of the asset are confirmed, our system will create and store all the relevant information regarding the in-app payment. More precisely information for: one-time payments, subscription payments and access records.
one-time payments – for which our system will store transaction records;

subscription payments – where for initial payments, our system will create a subscription record and store a transaction record concerning that subscription;

access records – regardless of the type of payment, the final step in the process is granting and writing access records in our system

c. Subscription Recurring Charges
When subscription is created via in-app purchase, our system communicates with the native ecosystem to check and confirm whether a rebill has been successfully issued and paid. This is done independently from your native application and all the rebill transaction and access records related to them will be automatically created by our system.
Additional reporting and management functionalities
Finally, in addition to the support for in-app purchases implantation, the InPlayer system features some extra reporting and management functionalities, related to the in-app payment actions on Roku. 
Our system provides payment reports, subscription reports and asset access reports that you can generate as a merchant. During the in-app payments, these records are being stored in our system, which means you can have the reports available for your own usage and internal purposes. 
If you want to find out more about these additional functionalities, you can check the following link:
Ready to launch a premium subscription OTT service? GET STARTED today! 
Sign up to try InPlayer free
Make money on your content