Start maximizing the value of your content with InPlayer's new Landing Page Builder
We've been building beautiful landing pages for your online events for some time now, but finally you have the full power and control to do it yourself using the InPlayer's Landing Page Builder – all happening in one place through our Dashboard, currently available in Beta version for our merchants. 
The landing pages can either be published directly on InPlayer's own AWS-powered domain, completed with a custom URL, or exported and hosted on your own domain. 
Create visually stunning and high-converting landing pages all on your own.
With our latest feature merchants can build landing pages for their live events in no time and save time and energy on creating and releasing great content. By creating video-centric landing pages for your live events, you can easily reach all of their audiences wherever they are to maximize your profits for different monetization models. This way you can add value to your brand, drive conversion and earn customer loyalty.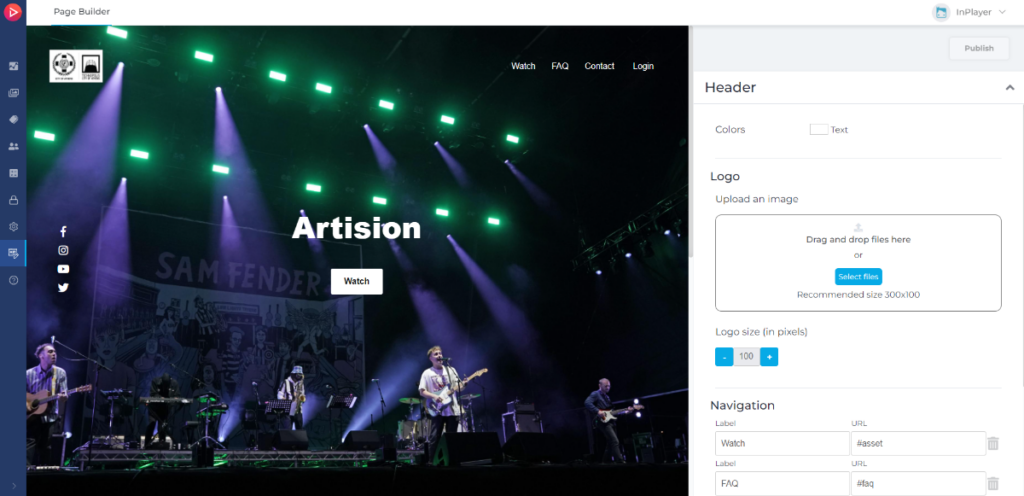 Easy. Powerful. Effective.  
This new feature we built has just added to the whole powerful experience our platform offers. 
How?
You can choose from our built-in library of landing page templates that are proven to convert, or publish it yourself with a unique url. In this way customizing your page's content, design and branding becomes a snap. Page preview how it looks before publishing and watch viewers roll in.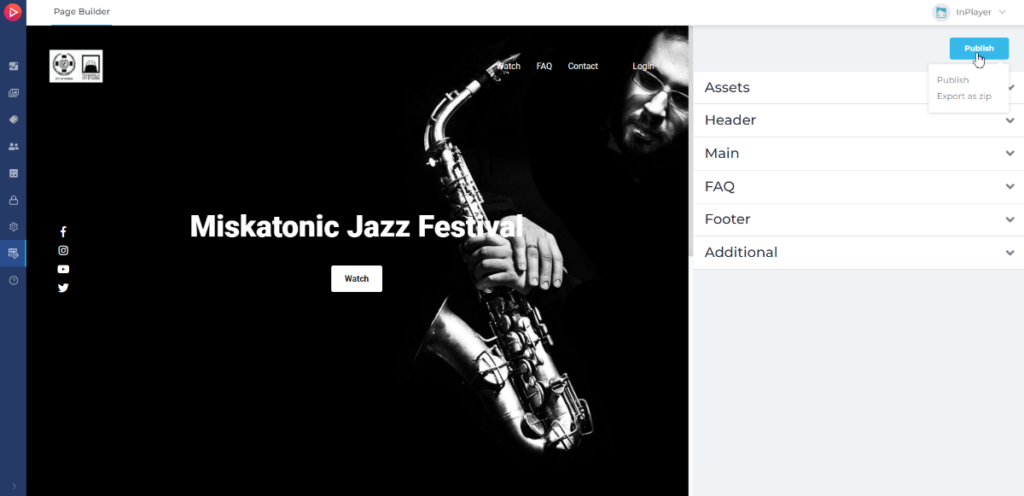 Since video is the most engaging media out there—and engagement is a key step on the buyer's journey, we help you reach new levels of interaction with your end-users by tailoring landing page design to all the different audience groups you might have for live events they enjoy the most. 
It is the place to go if you want to create your very own video-centric landing pages through our product with ease of use and friendly user interface and, at the same time, utilize the video technology you need to create a deeper engagement across all parts of your business in one super powerful and secure platform.
For more information visit our Client Support Center: 
https://client.support.inplayer.com/builder-tools/landing-page-builder/