London, UK and San Francisco, USA November 22nd, 2018 – FORA.tv, a leading live video solutions provider, today announced a partnership with InPlayer, a global leading provider of paywall services, that will enable FORA.tv customers to monetise their live and on-demand video content.
FORA.tv has been working with InPlayer for several years and together have collaborated on the delivery of several successful events in Entertainment, Festival, Legal and Conferencing. Some of them includes: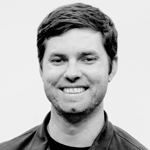 "We use Brightcove to power our videos and knowing that InPlayer's paywall solution is fully integrated with Brightcove and their infrastructure made it a no-brainer for us to choose them as our preferred partner" said Andrew Edwards, Vice President of FORA.tv.
According to Andrew, the user experience is superior to others, thanks to the advanced features provided by the InPlayer's paywall solution such as the Dashboard, Analytics and Audience Insights. Additional key elements like the ease of transactions, multi-currencies and language support are other reasons why FORA.tv decided to partner with InPlayer.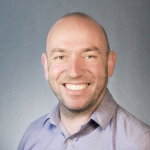 "InPlayer couldn't be more excited to add FORA.tv to our growing list of partners. Together we will be able to bring a unique solution for our joint clients, that will allow them to monetize and get a return on their exclusive content, while increasing user engagement" said George Meek, CEO of InPlayer.
The InPlayer integration provides FORA.tv customers with seamless options to create a new revenue stream with their live and online content using custom subscription and pay-per-view plans that accept credit and debit cards as well as PayPal.
___
About FORA.tv
FORA.tv provides full-service video solutions to help event marketers reach new audiences and increase revenues by integrating with the latest technology to optimize live video. Experts in video production, live streaming and social marketing, we serve more than 500 organizations, ranging from Capital One to Condé Nast. Turnkey solutions for anything from full-scale conference video production to secure live stream management for private corporate meetings. With offices in California and New York, we serve customers both nationally and internationally. For more information, visit FORA.tv
About InPlayer
InPlayer, the world's leading pay-per-view and subscription solution, helps set up growing recurring revenue for any company that is looking to enable online sales and access management for their video, audio, files and html content. With millions of dollars in transactions managed, InPlayer has helped make thousands of live events profitable for the OTT industry, rights owners, agencies, artists and corporations around the world. Being a paywall company – purchase completion is of highest priority, which is why InPlayer never leaves any client without end-user support. For more information, please visit inplayer.com