Audiences are consuming more video content than ever and across many different types of devices. Despite the huge proliferation of free video content on the Internet, the global video streaming market is booming and content owners are looking for ways to diversify their revenue streams. 
New flexible monetisation models including a mix of advertising, subscription, and pay-per-view for live and video on-demand (VOD) have launched, allowing content owners to monetise live and on-demand content on any device, anywhere in the world.  
In order to thrive in this crowded video landscape, content providers must build and scale their offerings with a relevant value proposition. And, as audiences around the world become increasingly accustomed to a premium TV-like viewing experience, providers must focus as well on end-user experience; quality, reliability and ease of use –  to offer a true value proposition and enjoy sustainable monetary benefits.
This requires a balance between building a compelling video library, achieving optimal workflow management, tracking and monetising audience engagement, and having the right technology stack mix. 
UNDERSTANDING MONETISATION
There are three well known monetisation models: pay-per-view, advertising, and subscriptions. Each method offers different benefits for both content owners and their end-users. Briefly:
Pay-Per-View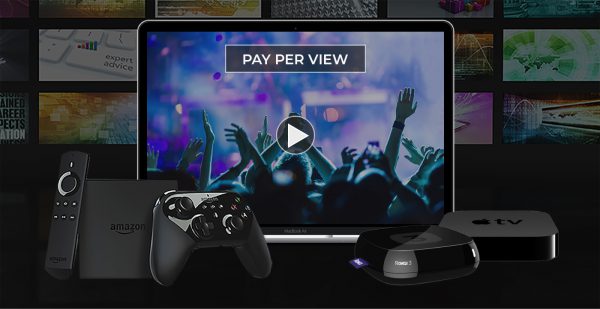 PPV is the simplest pricing scheme – a one-time payment for the content you want to watch. It has long been a staple of professional sports, especially boxing and MMA. The secret to a successful and profitable PPV is to get a robust monetisation (payments, authentication, access management) platform that also offers features (pre-selling, early-bird pricing, vouchers, content syndication, social sharing) that can help you with your marketing and event promotion.
Advertising
Advertising-based VOD, or AVOD, allows users to watch free content that is monetised via video advertising. Instead of making viewers pay, it is the advertisers or advertising networks that pay, usually on the basis of a thousand views of their advertising (pre-roll, mid-roll, post-roll). Advertising is most lucrative when audiences reach larger numbers usually with hugely popular events. In certain markets, especially Sports, CPMs can get very high and this monetisation model become very profitable. 
Subscriptions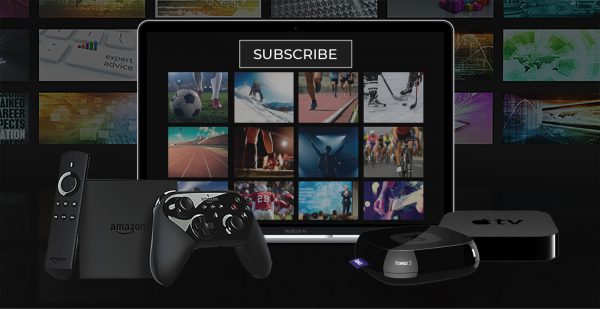 Subscription monetisation, also known as SVOD, occurs when a customer pays a recurring fee for ongoing access to a library of content or a succession of live streams. Estimations state that more than a third of professional broadcasters monetise their content via subscription models. Subscription monetisation is ideal model for ongoing, regular content that is released on a schedule such as entertainment, talk shows, news, sports leagues/teams, and so on.
At InPlayer, we are excited about the opportunities that pay-per-view and subscription offer to content owners of all sizes – everyday, we support content owners monetising their own video-centric websites, building OTT apps, driving profitability and audience growth with the best value proposition and ideal user experience. 
Flowplayer's powerful video platform is designed to provide content owners more control over their online video content business, and enable them to reach and engage with their audiences in new ways. Trusted by some of the most successful content owners, broadcasters, news publishers, magazines, and OTT platforms in the world, Flowplayer allows all its customers to seamlessly monetise their live or VOD content, at scale, with InPlayer's robust and flexible monetisation options.
Wherever you are on your monetisation journey, it is crucial to have the most reliable and secure online video and monetisation platforms for your live, PPV and on-demand video offerings. Flowplayer's ease of customisation to match branding requirements, combined with the lightweight footprint required to deploy the player and integrated video content management system, make it the top choice for organisations – large and small.