In a post-GDPR world and as the Cambridge Analytica episode is still fresh, brands and marketers face an important imperative: reducing their reliance on third-party data.
This shift in focus is good news for brands, not only for establishing trust and privacy, but also for building a competitive advantage. 
Understanding what types of data a company can collect can be challenging. How that wealth of information can be used presents an even greater challenge. If we look at today's consumer information landscape, the first place to start crafting better product offers through consumer information is by utilizing first-party data. 
What Is First-Party Data?
First-party data (also known as 1P data) is information a company collects directly from its customers and owns. It reveals audience behaviors, traits, preferences, interests, and more from company's digital properties, CRM, POS, subscriptions, social channels, and mobile platforms.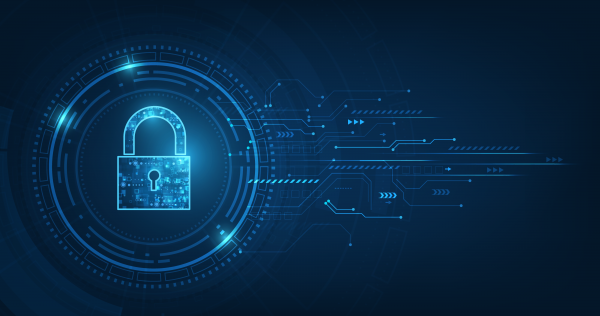 It comes in many forms and can be collected through various interactions that customers have with a brand. Tapping into customer data helps understand where each customer is in its journey, find the right audiences, identify patterns of customer engagement with a brand. This type of data can be used to optimize marketing campaigns and get the right message to each customer over the right channel at the right time. 
Here are various ways to capture first-party data:
Customer-submitted Data: (typically captured in a CRM), customer attributes and demographics, opt-in preferences and other communication choices.

Transactional & subscription data: purchases, upgrades/downgrades, cancellations.

Product/content interactions and behavioral data: page or video views, clicks, log-ins, last activity, etc.

Customer service data: trouble tickets that have been submitted, resolved, or are still outstanding.

Marketing interactions: opens or clicks of emails and push notifications, as well as views and responses to ads from multiple channels.

Derived information: identity, location, and customer lifecycle attributes.


 
Collectively, this data provides marketers with insights that can provide deep personalization. With the right machine learning tool, first-party data must be unified and analyzed – and it's an exclusive asset that should be actionable with ease. 
The Value of First Party-Data
Minimizing the distance between the source of the data and a company has many advantages:  
Having insights from actual customers or platform visitors, knowing how they engage with your videos and what their preferences are – directly from your own system –  makes your data accurate and relevant.
When there is no transparency into how third-party data has been collected, this can lead to several issues, including:
Parts of the dataset may be low-quality

The data may have been poorly aggregated

You may face difficulties integrating it with your existing data

Using it may put you at risk of breaching data privacy regulations

In addition, third-party data is not unique –  your competitors are free to purchase the same datasets from the third-party/broker. Since first-party is your own raw data, you can choose how it's collected, stored, managed and secured. By controlling these parameters, you can ensure its accuracy and integrity. 
First-party data is collected for free. This information is readily available which makes it really cost-effective and can be easily segmented and monetized by using a Monetization and Subscriber/Data Management Platform (DMP).
Lastly, it gives authentic connections – a eConsultancy report, The Promise of First-Party Data, found 74 percent of marketers surveyed believe first-party data provides the strongest customers insights.
The Challenges of Activating First-Party Data
Activating first-party data is not without its challenges. As organizations shift their focus from third-party data to their own customer data, they will need to invest in processes to harness the data. Data needs to be accessible, unified, consolidated and analyzed. Given the complexities of data types, identities and channels, organizations need the analysis of the data to be automated. AI is a key technology to provide advanced analytics on a continuous and automated basis and allows segmenting a fast-moving data – especially behavioral data, which is very dynamic. 
The key to activating more first-party data is to invest in systems that enable "marketer-controlled" data access, deploying advanced AI techniques for personalization and segmentation. 
Make Smart Progress With Profiling
Progressive profiling offers a more sophisticated approach that utilizes consumer behavior past transactions to customize future interactions and experiences presented. This approach not only gleans valuable data from your most loyal customers, it also creates a personalized experience that strengthens the connection. This is really valuable approach towards users data because the information is collected for free, is accurate, gives real-time understanding of individual customers, which makes it really cost-effective. On top of that, it can be easily segmented and monetized. Understanding exactly where you data comes from, how you got it, and how accurate it is gives a lot of powerful information for your company digital marketing campaigns in the future.
To illustrate, we recently launched our InPlayer Smart Data product where we introduced the option to help our customers deliver their content globally and manage all monetization and subscriptions with data driven insights directly on our customers' dashboard.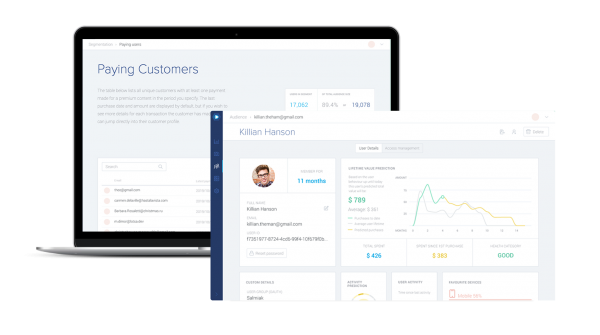 Our merchants now have the opportunity to get smart first-party data insights on profitability and customer activity in one place, not leaving the screen. They can extract actionable predictions, connect with their audience, become aware of who to nurture or re-engage, retain and drive new subscribers. By allowing them to capture first-party data they can easily perform data segmentation of their users to build profiles and detect churn detection among other dashboard functionalities. 
By using first-part data in a smart way lists of qualified contacts who-are or were-already engaged can easily be exported and used for further marketing campaigns or incentives (voucher codes, freemiums, teasers) for the "most-likely-to-buy contacts" to drive new subscriptions or events PPV purchases.
On top of that, InPlayer's paywall is fully GDPR compliant. There are dozens upon dozens of changes and steps we've taken to ensure clients' data protection. This includes anonymising more data, reducing the types of data shared across vendors to only the parts that are absolutely necessary and providing more controls over what data is/isn't processed.
The privacy and security of our clients and their users are of utmost importance to us.
 Adding Value with Speed and Ease
Customers like to be engaged and entertained, so the best way to create a relationship is to leverage audience data.  Highly detailed viewer interaction and engagement data can be passed directly to marketing automation and CRM platforms to build comprehensive profiles, more easily qualify and convert leads, and allow for more effective sales interactions. 
As marketing becomes a more complex one-to-one communication process, companies need to reconsider how the process of using first-party data is incorporated into their campaigns. When it comes to reaching your audience, adding value with segmentation and personalization will remain a key component. 
If you're still trying to access, re-engage and retain your viewers with actionable Smart Data while boosting your PPV and subscriptions program for your live or VOD events, we've got you covered!