DATE & TIME
The South Georgia Motorsports Park (SGMP) is the place to be February 12-16 if you have a need for speed and want to see records smashed. All of the racing can also be seen RIGHT HERE on SpeedVideo.
For the past 10 years, SGMP has filled up with the fastest racers on small tires when Duck X Productions brings its radial circus to town. There's nothing like the Lights Out series of events and the 11th edition will once again bring the kind of racing fans have grown to love back to the track. With track prep wiz Wade Rich's coaxing every ounce of traction possible from the SGMP surface there will be plenty of great racing to check out.
The lineup of classes at Lights Out 11 will include the usual suspects like Radial vs The World, Pro 275, Limited Drag Radial, Limited Street 235, X275 and Ultra Street. New for this event will be DXP Street, a heads-up class that only allows small-block engines and a single spec 4150 nitrous plate system. The no-time racing contingent will be represented by the Carolina N/T Small Block Boost 275 and Small Block Nitrous classes at Lights Out 11. If you don't have a heads-up car but want to get in on the action at Lights Out 11 you can grab a lane in the 6.0 index or the Open Comp classes.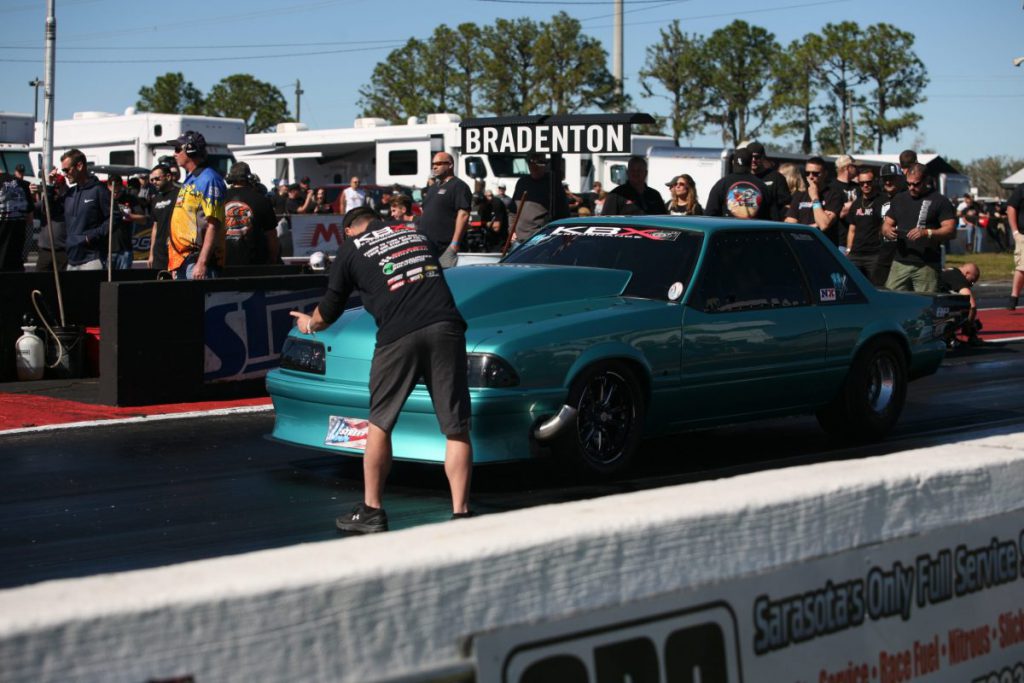 Racers and fans from all around the world are ready to check out Lights Out 11 at SGMP February 12-16. If you can't be at the race, be sure to check it out live RIGHT HERE on SpeedVideo.