DATE & TIME
This well-known event has now been running for 30 years bringing together people from all over the world to discuss foreign affairs and diplomatic strategies. Each year, the events focus on a topic of global importance and offer a series of free or low-cost Community events related to this topic which are held in libraries and senior colleges throughout Midcoast Maine.
In recent years the conference has increased its presence beyond the Camden Opera House to add theatre live streams and since 2017 have added in-home streaming giving truly global access to the event.
InPlayer were proud to Support Camden in both 2017 and 2018 and we look forward to helping them broaden their audiences and revenues even further in 2019.
The broadcasted streams from February 16th-18th 2018 can be accessed on https://www.camdenconference.org/conference-live-streaming-pay-per-view/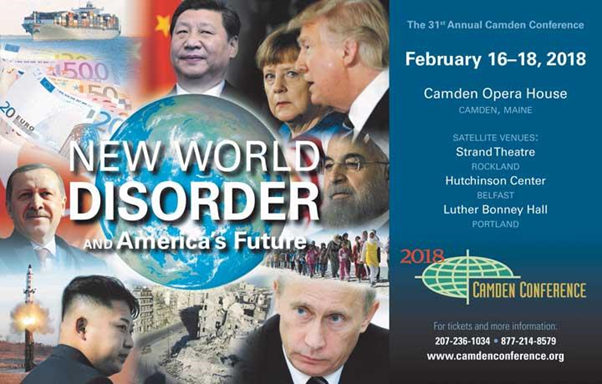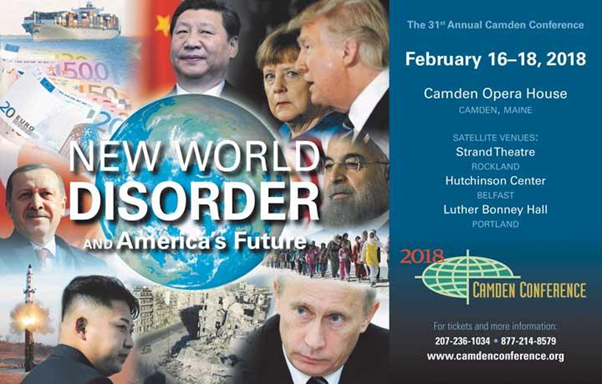 'The 2018 Camden Conference explored shifts in global power and the ramifications for major players, particularly China, the US and the nations of Europe, in pursuing their national interests. Our speakers addressed the impact of globalization, the rise of nationalism, transformations in global economies, and the management of a range of future threats such as climate change, population growth, and cyber insecurity. How can the United States remain competitive economically, preserve national security, safeguard American values, and meet dangerous challenges from unstable countries? What role in the world do Americans want for their country?'