It's tempting to consider 2020 an outlier year for just about any industry – restaurants, live events, auto sales, you name it. A pandemic that upended our daily lives also wreaked havoc on the business world in ways we couldn't have imagined a year ago.
But there were a few exceptions. For over-the-top video, the previous 12 months were not only just productive, but also revealed a path forward that otherwise might have taken years for the industry to discover – or may never have been found at all. Because of the exploding demand for remote work solutions and in-home entertainment during shutdowns and sheltering in place, OTT providers in 2020 found themselves suddenly forced to lead a streaming revolution or risk watching others take the reins and move on without them.
Let's take a closer look at each of those topics to get a better view of the road ahead:
Niche content. Even now, streaming video still resembles the unsettled Old West, with room for the boldest pioneers to claim their space and build something new. Bobble.TV, for example, provides European expats from China, India, the Middle East and other regions with access to television programming from their home countries via subscription streaming service. Small college and local high school sports tap into a highly targeted market: If mom can't get home from work in time for the game or grandpa is stuck hundreds of miles away, they'd likely be glad to pay $5 for the opportunity to watch a stream of Junior's game. And just as certain trade publications tap into an affluent readership, an OTT channel devoted to personal aircrafts, yachting or luxury cars could charge a premium subscription rate.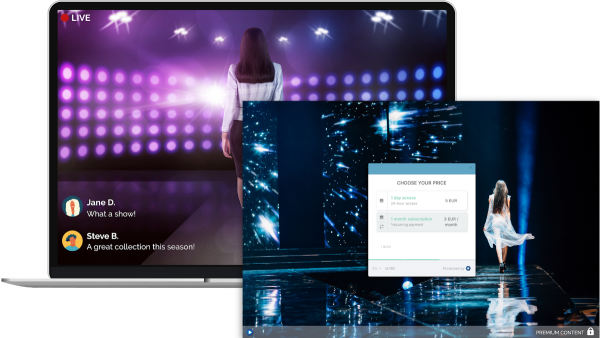 Differentiation. Generally speaking, we're talking about content here. What does a streaming video provider have that others don't? Original programming or a specialty (Netflix may be the current king of the documentary, for instance) can create enough value to sway an audience that already pays multiple subscriptions for other OTT entertainment services. Peacock, NBC's OTT platform, just made a big bet on the WWE Network in an exclusive-rights deal reportedly worth more than $1 billion. That includes a raft of archived content that wrestling fans won't be able to find anywhere else.
New integrations. Amazon Live is leading the way in over-the-top e-commerce and drawing a blueprint for other OTT platforms to follow for integrating advertising and sales tools into their user interface. More streaming providers hoping to optimize monetization – and who among them isn't? – figure to build these new merchandising revenue streams into their models. Beyond that, there are opportunities to incorporate clickable polls, chats, trivia and premium games for prizes as upcharges or a la carte offerings.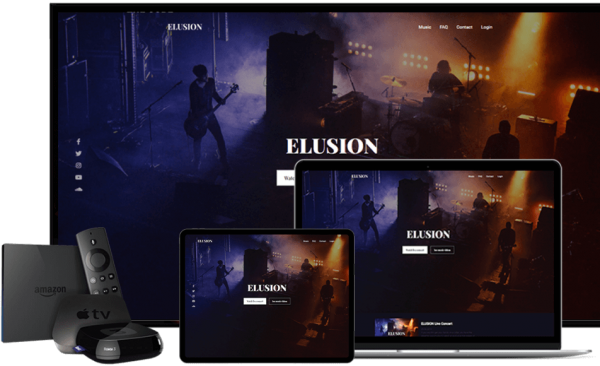 Livestream Ticketing  – Live streaming has historically been looked down upon by the live music business. But by salvaging canceled tours, it has quickly shed its reputation as a gimmicky concept, becoming paramount to the entertainment industry, shifting it into one of the premier music experiences of the digital era and setting the stage for a hybrid future. 
Providers and hosts will hustle to figure out how to do what they've already done better, they'll dig deeper into their toolboxes, and they'll be cribbing the best of what others are already doing. And, of course, will come up with better ways to capitalize on the mass revenue opportunities associated with OTT content. 
Brands of all sizes can utilize the InPlayer platform as they look to begin or ramp up their OTT efforts in 2021. With time-to-market speed, global reach, in-app purchases and customer support,  InPlayer provides easy solutions for live streaming and monetizing OTT content direct to consumers at scale. While giving fans a unique viewing experience beyond traditional TV, providers are leveraging the power of our Netflix-style service to grow new revenue streams.