Are you happy with your streaming video service? Cool with the amount of content available? What about variety? No matter a viewer's platform of choice, most offer hundreds of feature films, syndicated television shows, original programming, comedy specials, documentaries and more. And because we can't possibly be forced to choose between "Cobra Kai" and "Knives Out," many of us subscribe to more than one streaming platform. Why miss out?
Except that one piece is missing from most of the mainstream OTT providers: music. Given streaming platforms' mad, never-ending dash for more content, that should come as something of a surprise. It wasn't long ago, for instance, that concert DVDs were a thing. Previously, MTV and VH1 built cable empires on five-minute films that turned musicians into screen stars. Turn back just a little further and you'll find late-night television and variety shows that had the clout to turn garage bands into global phenomena. Music lovers aren't just audiophiles. They want to see the source of the sounds that move them.
And that could take on many forms, which makes incorporating music into streaming video a potential windfall for all involved. It starts with concerts, the career lifeblood for all working performers today. In the midst of the pandemic, all live shows have moved or downsized from on-site, audience-attended events to can't-miss living room viewing. But that isn't necessarily a bad thing. Virtual tickets tend to be more reasonably priced than entry to an arena show, and in fact, all things associated with a live-streamed concert have the potential to be more affordable, accessible and intimate over the traditional format.
But concerts only scratch the surface of possibilities for music on streaming platforms. Think documentaries (Taylor Swift's "Miss Americana"), gonzo-style backstage interviews, recorded jams with friends. What fans want most is what they so often can't have – more time, more depth, more intimate moments with their favorite bands and musicians. Streaming video has the capacity to bridge that gap, doing it for a fraction of the cost of producing the typical film or series on most platforms.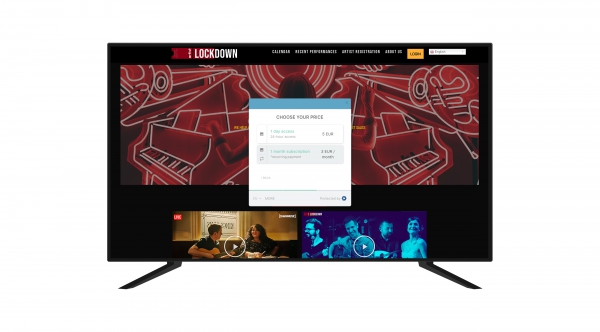 Better yet, many established artists will have an archive of content just waiting to be tapped. Signature concerts, existing documentaries, classic videos and untold amounts of raw footage from previous shows can be spun into new or licensed content that have value to streaming platforms. Now think of the creative artist that incorporates all those components with their awards-show appearances, TV spots and drop-ins guesting at other musicians' shows. Imagine: the Rihanna channel.
OTT platforms have the flexibility to bundle a bands' shows or create virtual festivals with multiple acts, delivering more value to viewers. An online format also uniquely positions OTTs to urge viewers to purchase a recurring service, subscribe to a newsletter and visit an online store. Swag sales are a hugely important component of most musicians' income, and streaming platforms are the perfect marketing tool.
InPlayer's "Plug & Play Paywall" provides musicians with a push-button solution that can immediately help them develop their own OTT channel whether it is Rihanna, Taylor or a lesser-known act. The "Plug & Play Paywall" allows administrators to restrict access to those only with a virtual ticket and creates season passes for recurring revenue.
Artists and OTT platforms are leaving money on the table – not to mention brand exposure and the gift of being able to curate a story – by neglecting each other. Streaming video and music have an opportunity to join forces to build new revenue streams, allow fans to engage at a lower price point and create audience connections anytime, from anywhere in the world.