Most business today is driven by global goals. Unless you run a neighborhood body shop or a local brewpub, your company almost certainly has ambitions of expanding beyond its current market to new regions, perhaps even beyond borders into new countries and continents.
Even the solo podcaster and niche YouTuber has a global reach today, along with tools to identify their audience by region and, if they choose, cater content accordingly. Not only would it benefit corporations and brands with greater resources at their disposal to embrace a similar strategy, a pioneering marketing effort – including streaming content – is now necessary for many businesses to compete.
Netflix has proven itself to be the gold standard in over-the-top globetrotting, having expanded from serving an exclusively American audience to operating in 190 countries within seven years' time. By 2018, the company's international streaming revenues outpaced those at home, with 73 million of its 130 million subscribers calling their home somewhere outside the United States.
You don't have to be a digital entertainment giant to consider widening your streaming-video focus, but Netflix is a useful example because of its swift success in hurdling so many barriers to grow its business beyond the U.S. – including complicated international rights and licensing issues, stiff OTT competition abroad and cultural differences that limited audience interest from outside markets. The point: Many companies have an even simpler time connecting with new customers via streaming, making the concept of casting a wider digital net a no-brainer for most.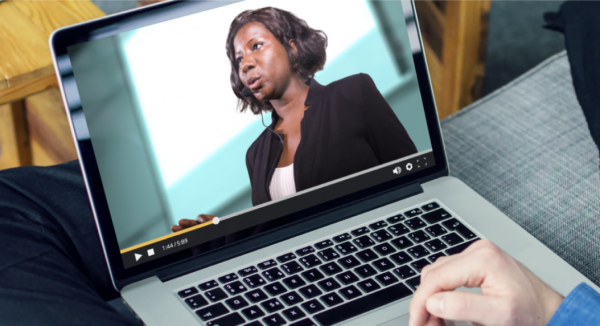 There's no requirement that demands a corporation reach out to these new markets, of course. But for many, avoiding engagement with an audience outside an existing customer base represents a potentially enormous opportunity cost – a deliberate choice to forego pursuing new business and a concession to competitors who may be more willing to stake out those territories.
Given the relative ease and affordability of establishing streaming video channels to connect with new markets, the arguments for building these bridges tend to far outweigh those against. 
InPlayer's OTT product provides any performer, sports organization or brand the instant capability to stream content worldwide. This product helps to then facilitate the scalability of content across multiple devices and marketplaces and provides unmatched 24/7/265 customer support.
For companies ready to expand their streaming campaign or offerings to as-yet-uncharted markets, there are a few things to consider before forging ahead:
Language. What sort of investment would be required to build and curate multiple streaming channels with translated or language- and culturally-appropriate material for each of your markets? Is it even necessary? It may be that your brand or product transcends language barriers. In some cases, a U.S.-packaged OTT campaign may even provide additional cachet.
Timing. For live-streamed events and international reveals, timing could be everything. If an event is staged in the U.S. but will draw particular interest in, say, China, you'll want to think carefully about the ideal streaming window that works best across time zones.
Think mobile. This is critical. Many international markets engage with streamed content almost exclusively via smartphones, which means a mobile-first experience – or at least the offering of an optimized alternative mobile experience – could make or break your efforts. In the end, the name of the game is understanding your audience and their connection to the material, then curating your content to provide the best customer experience.