For professional sports and big-business college sports programs, over-the-top media is quickly growing into a revenue source all its own. Whether it's the NBA offering its League Pass programming on Sling or Hulu (among other OTT providers) or Notre Dame partnering with Peacock to stream Fighting Irish football games in the fall, sports entities are wasting no time learning how to leverage video in all its modern forms.
InPlayer is leading that charge, helping sports entities deliver pay-per-view and subscription content. InPlayer makes it easier for sports franchises to stream live and archived content alike, providing a vehicle for video monetization that hasn't before been available. 
Yet what we've witnessed so far has been mostly the plucking of low-hanging fruit. The sale or licensing of direct programming and traditional marketing through video still makes plenty of sense, but creative leagues, franchises and athletic departments will find additional uses for OTT – by both applying old tactics to a new format and building unique innovations that are aligned with a streaming platform.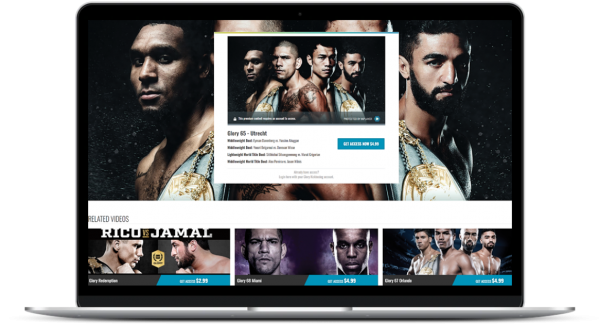 Consider a few examples:
Promotional shorts. Hype videos, virtual pep rallies, skits and sizzle reels combining highlights, personalities and team-specific imagery can go a long way toward rallying fans and spurring ticket sales. NBA center Robin Lopez has spent much of his career squaring off in "bitter" feuds with mascots around the league – and you can imagine how a silly beef between Benny the Bull and a seven-footer with Sideshow Bob hair could make for an effective marketing tool for young NBA fans. Broadcasting a video of that interaction on a scoreboard, a team website or as part of a highlights package in a streaming broadcast, for instance, is promotional gold.
Scoreboard promotions. Similar to the strategy above, this approach would sharpen the promotional focus to a specific game, event or package. Inside the arena, your ideal target demographic is a captive audience in a heightened state. Streaming a video on the Jumbotron that promotes a future game on, say, Bobblehead Night or coupled with a special jersey giveaway is akin to touring kids around a candy store. 
Social media. Video and social media are the peanut butter and chocolate of digital communication. Each works deliciously in tandem with the other, enhancing the benefits of both. The added element in a Twitter or Instagram post: direct links to a virtual ticket booth. Grab a fan's interest with eye-catching video of their favorite team or player, and in the same box of pixels provide a link where they can pay to go see them in person.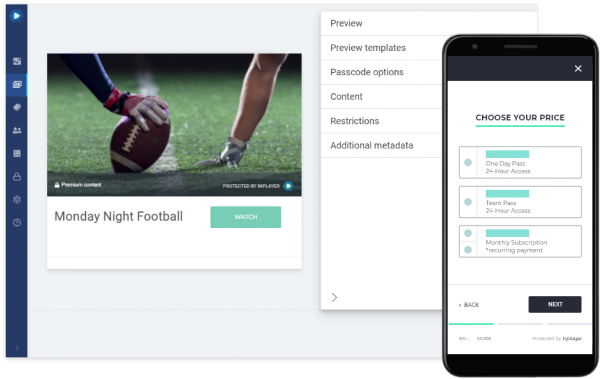 Game streams with integrations. This rates as next-level OTT, incorporating special purchase options within the streaming platform of a game broadcast. Imagine you're watching a stream of your favorite baseball team and realize you have a free weekend, with beautiful weather ahead. You see the fan in the bleachers with shirt sleeves rolled up and lounging with a beverage in hand and think … that should be me. You've arguably never been more motivated to purchase tickets to a game – and now you can buy them directly from your smart TV, mid-broadcast, with a few clicks of a button.
Interactive features: Fans and consumers are more and more demanding, just watching a game or a concert is not enough. Given that fans want to be part of the action, we have to tailor their experiences to what they like, connect with them on a deeper level and be able to do that at scale. This drives a handful of monetization opportunities. With a range of interactive features integrated to the live streams –  such as watch parties, influencer-driven chat, prediction games, fan leaderboards, live polls, quizzes and other interactive tools – sports entities have now a variety of ways to turn engagement into sales via ticketing, subscriptions and virtual goods. 
To find out how InPlayer can help you with online ticketing and content monetisation, visit InPlayer.com or feel free to contact us.