The newspaper business has been in free fall for decades. The reasons for the industry's collapse are almost too numerous to count, and they date back to a time when Woodward and Bernstein were as celebrated as Starsky and Hutch.
But if you had to pick one miscalculation on the part of newspaper publishers – just one area where old journalism went wrong – it's an easy call: the internet. When the web was in its infancy, newspapers began posting content – the same content they were charging subscribers to view in print – for free on the internet. Just like that, the powers that be had undercut their own product. And the rest is history.

Then again, it's not like every newspaper has gone the way of the dinosaur. The New York Times and Washington Post, among others, are doing quite well for themselves. They've pulled it off by embracing technological change with excellent web offerings and modern social media and newsletter campaigns. And, most importantly, by updating their business model from advertiser-based to subscriber-based. In short, they valued the top-notch product they'd created – and then bet that others would, too.
It's a lesson that so far has been lost on most sports properties. Countless leagues and franchises, for example, are sitting on treasure troves of video content that they seemingly don't know what to do with. Creating a pay-per-view video model has long been the flying car of the sports industry – a pipe dream of an idea. Too complicated to pull off. Too expensive. Not worth the risk. But if you're standing still, you're falling behind. As newspapers have learned, it's learn, grow and adapt – or die.
The inaction is, in some ways, understandable. The Carolina Panthers can't be expected to operate like Apple or Tesla. R&D isn't a big part of the business model in sports, so most organizations want to see proof of concept before committing to a new venture, especially one as costly as a pay-per-view video initiative. Staffing producers and editors with the right equipment to create video content worth paying for doesn't come cheap.
Initially, it was also a drag to engage with YouTube, Twitter and a constantly turning carousel of video-equipped technologies in a cat-and-mouse game. For years, the NFL spent time, energy and a mountain of legal fees chasing down rogue highlight-posters on the internet, while the NBA made a conscious decision to mostly look the other way. As the NBA flourished behind what amounted to an organic, grassroots marketing campaign, many sports properties saw it as a sign. Monetizing video content took a back seat to accumulating followers and creating buzz. Besides, network TV is free, right? Terrestrial radio doesn't cost a dime. An ethos emerged over time: If you build it, they will come.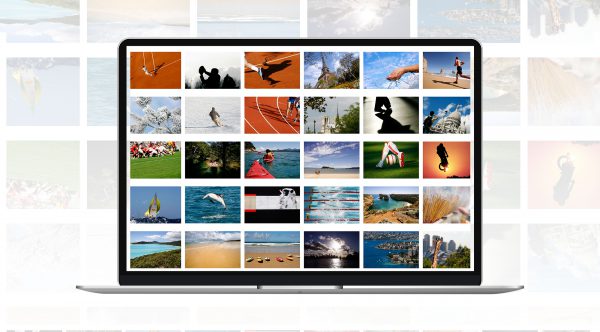 Often, they do – just not always with their wallets open. But a team or league's social channels contain a captive audience. Merchandise and ticket-holder websites have tracking capabilities. Big data is making it easier to strategically target and reach out to a hungry, devoted consumer market. Some properties are dipping a toe, and occasionally diving head-first, into the waters: In the spring, FC Barcelona launched Barca TV+, an in-house production company that streams highlights, player interviews and archive footage 24/7. 
By now, sports properties know the value of their video. Monetizing it is no longer a pipe dream, and the excuse that no one has ever done it before no longer holds water. Our flying cars are here. InPlayer makes it easy and cost-effective. Quick, secure and scalable, InPlayer supports the set up of online video monetization with flexible monetization models (monthly, game by game, seasonal, etc.) and premium pay-per-view or subscription monetization experiences.  Any sports organization in the world can boost reach and revenues. It's now a matter of finding the will to move forward, adapt and thrive.