In the early days of the pandemic, when our world went into lockdown, so too did our sports. Stadiums sat empty, arenas fell dark and hours of premium sports programming vanished. Broadcasters were left to face an excruciating Catch-22: At a time when their viewership was at its most receptive and robust – an immense audience craving entertainment and confined to the living room couch – sports leagues and content providers had nothing new to offer.
The solution was predictable – but the results were less so. Networks such as NBA TV and NFL Network began dusting off classic games and old nostalgia packages to fill air time. ESPN gassed up its sports documentary machine, led by its popular 30 for 30 series, and moved up the release date of several documentaries – including a wildly successful retelling of the Chicago Bulls' championship run and Michael Jordan's final season with the team. Turns out we're suckers for sports, live or otherwise. "The Last Dance" was reportedly seen by an average of 5.6 million viewers throughout its airing.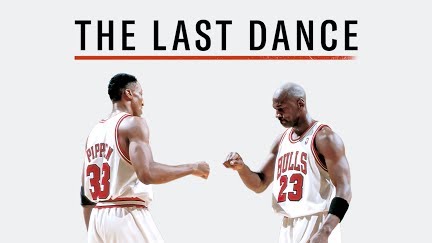 "It's just been a whole different level of appreciation that we've never received before, and that was really special," Libby Geist, vice president & executive producer for ESPN Films and Original Content, told Variety last July. "And then as certainly as the ratings came in, we felt really good about moving up other films knowing that we'd still have a lack of sports and people still want something to talk about."
And then a funny thing happened: we kept watching. Even after live sports returned to our screens, viewers' appetites for archived sports content didn't disappear. And in this current golden age of sports documentaries, there's plenty to feast on – so much so, in fact, that over-the-top video platforms have gotten in on the act. Streaming viewers can watch an endless variety of sports-documentary programming on OTT: the "Last Chance U" football series and "The Losers" on Netflix; "Pistorius" on Prime Video – not to be confused with "The Life and Trials of Oscar Pistorius" on ESPN Plus; and "You Cannot Kill David Arquette," a doc about the struggling actor's heel turn in wrestling on Hulu.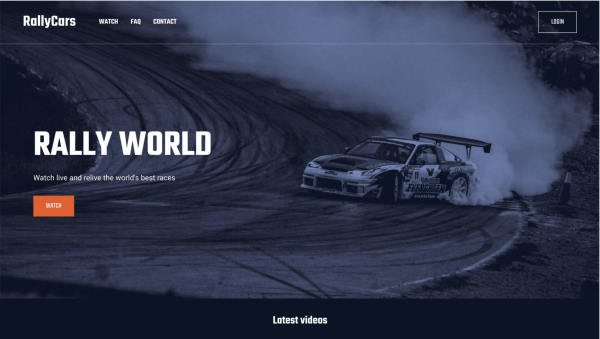 InPlayer's "Landing Page" makes it easy for any sports franchise — from sports biggest brands to those lesser known — the opportunity to create a custom experience for their fans. These custom pages can feature archived content when games aren't being played, offering the opportunity for these franchises to develop additional brand touchpoints with their fans. Moreover, the industry has become an increasingly challenging environment for smaller content providers with a high demand to deliver niche content. This means not only offering must-have content, but also delivering a high-quality product that always works with branded landing pages. 
The roots of archived sports content run as deep as John Facenda's baritone voice-over in the beloved NFL Films clips. It's a proven formula that already has been applied to great effect in OTT. And there may be more potential for it yet: No one is more fervent about big games, or is more nostalgic for the old days, than college football fans. Imagine offering University of Texas followers access to a replay of the Longhorns' incredible last-second win over Michigan in the 2006 Rose Bowl. Not impressed? Now imagine creating new content built around that game – exclusive interviews, play-by-play breakdowns from former coaches, "Where are they now?" vignettes – and also allowing fans direct-purchase access to UT merchandise through an over-the-top platform.
The market for this sort of content extends across sports and even continents, from Miami U to Man U. And because it's archived sports programming, all costs are fixed, the "actors" are bankable stars and the narratives require no focus-grouping. The return on investment is high on archived sports, and OTT platforms are learning quickly that the shelf life for this content will last long after the pandemic.