As viewers continue to migrate in droves from terrestrial television and cable packages to over-the-top streaming providers, sports leagues and organizations can't help but take notice.
As far back as 2014, Nielsen released research that showed the average American, despite having nearly 200 channels to choose from in a typical cable or satellite package, watched only 17 of them. If viewers didn't already feel like paying for so many unused channels was a waste then, they certainly have to question its value today, with a seemingly endless array of streaming options available to them.
The numbers support that conclusion: In 2019, Deloitte published a report revealing, for the first time, that more consumers pay for digital video (69 percent) than for cable or satellite television (65 percent). And the OTT movement has only gained more traction in the years since.
Yet sports seems to be one of the last bastions of terrestrial TV. The NFL, NBA and Major League Baseball continue to make money hand over fist off licensing their broadcast rights to network television and basic cable channels, while many viewers are glad to catch a sizable number of featured games, analysis programs and highlights shows, at no extra cost, through a traditional terrestrial television plan. Why, now, should major sports leagues turn their attention to OTT?
Because the tipping point has arrived. The opportunities around streaming media in both the near and distant future cannot be overstated – and only in part because a huge majority of sports fans are finally signaling that they are on board to cut the cord.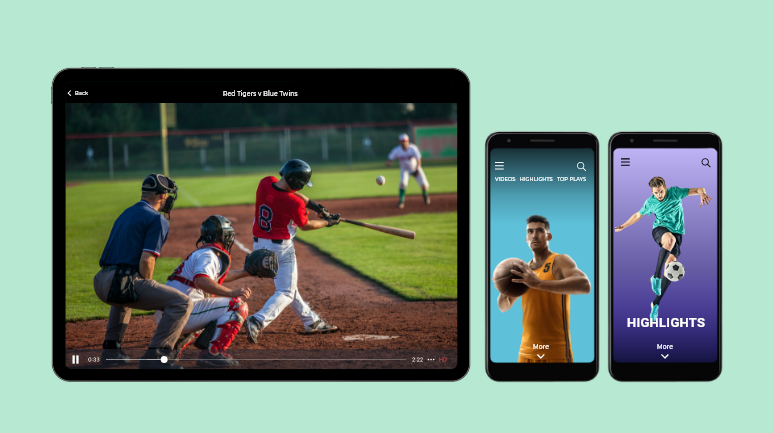 In 2019, a survey from Graybo discovered that 53 percent of global sports fans who pay for video services planned to switch to streaming exclusively by 2024. In its 2021 Sports Video Trends Report, Graybo found a whopping 79 percent of global sports fans now want to watch sports exclusively on streaming services.
How do these figures translate for the preeminent leagues in American sports? First: subscriptions. Don't be surprised if the current broadcast rights deals for these organizations turn out to be the last of their kind. Advertisers are getting less bang for their marketing buck on terrestrial TV, and as more viewers cut the cord, they'll be less willing to pay the networks the money that makes their blockbuster broadcast rights deals with leagues viable.
Could the NFL launch its own website tomorrow, charging subscribers $15 per month for a 24-hour channel that included access to every league game, and match their current profits? Perhaps not. Would integrations such as a merchandise store, fantasy draft leagues, gambling and special pay-per-view add-ons get the league there? You'd have to think so. And the total control and brand strength of an all-in-one destination OTT channel would be impossible to beat. InPlayer can help any sports league or team launch its own OTT channel and offer flexible monetization packages. For consumers that won't take advantage of a 24-hour NFL channel but want access to every game, InPlayer can help leagues and teams identify different audience groups and price packages accordingly. In other words that $15 price tag shouldn't be all the NFL offers in the hypothetical scenario.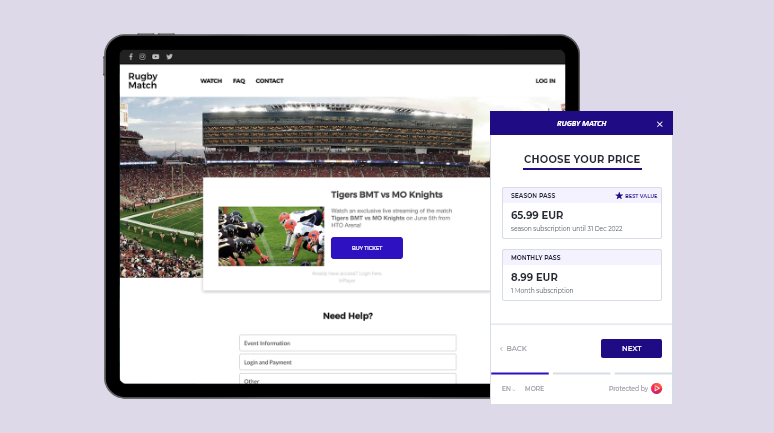 Even if the biggest sports leagues aren't ready just yet to go all-in on OTT, the day is coming. Viewers are headed to streaming platforms, and now is the time to catch them – before they begin devoting their attention (and subscriptions dollars) elsewhere.