If you have invested time, energy and finances in producing a digital product, you want to ensure that you secure the best returns on your investment. Doing that isn't always a straightforward process. You need to make sure that you know the foundations that you must have in place.
These foundations include making sure your online presence is effective, knowing your customer demographic, establishing the most effective acquisition channel and enabling ease of payment, across several payment methods.
Starting With The Basics
One of the most important considerations when attempting to maximize subscription or payment rates for your online product or content is to ensure that your online presence is designed to make this happen.
Homepage – The homepage of your website should always contain enough information for anyone viewing to understand what your product is all about. It should also direct people to pay for or subscribe to your product.
Landing page – A landing page should always be specifically tailored to the product or service involved. For instance if you are offering subscription to your online video collection, then the landing page should explain what benefits can be from viewing the content and should contain relevant CTAs to encourage anyone viewing the page to click through and subscribe.
Payment page – There is no point in directing existing or potential customers to make a payment or subscription if they are then deterred by an over complicated payment process. Remember, your payment processes need to be simple if you want to attract and retain custom. InPlayer provides a solution which enables anyone viewing your promotional video content to subscribe to your product or service while viewing the content. This helps to improve your customer subscription rates.
Knowing Your Customer Demographics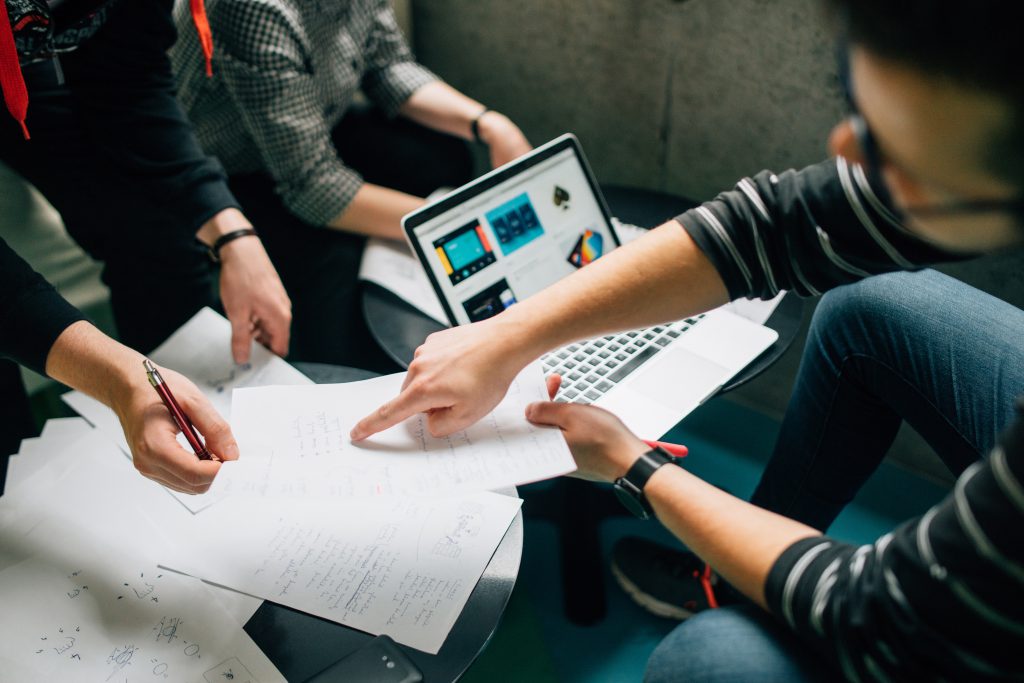 Knowing your existing and potential customers makes it a lot easier to target your marketing efforts at attracting and retaining their subscriptions and purchases. Of course, this means that you need to invest in the resources which will help you measure your demographics.
Providers such as InPlayer offer a solution that enables you to gather valuable customer data while they are viewing your video content. This helps you to attract and retain ongoing purchases and subscriptions.
Remember that this is not just a one-off enterprise; you should never make assumptions about your customer base. You should always ensure that you gather and analyze customer data on an ongoing basis.
Choosing The Best Acquisition Channel
Once you know who your customers are it's a lot easier to select the acquisition channel that is likely to provide you with the highest numbers, in terms of purchases and subscriptions. You also need to factor in the product you are offering.
For instance, you may be offering access to online live streaming of sports contests. If we assume that you have identified your customer demographic as being male aged 25-35, you may decide that you want to place advertising on websites that are likely to appeal to them, such as sports news providers or sports apparel retailers.
There are several options available when it comes to choosing an acquisition channel, such as:
Website advertising
Print advertising
SEO marketing
Social media marketing
Of course, you're not restricted to one acquisition channel but you do need to make sure that you employ your resources wisely. If you utilize InPlayer to attract payments or leads from your online video content then you have the option of sharing the content across social media, with the direct subscription option available, should you wish to choose this as an acquisition channel.
One of the most popular acquisition channels is customer referral. For this reason, it's often worth considering a promotion, in return for customer recommendations. Using the previous example of online video sports content, you could consider offering free vouchers to use in viewing future content. InPlayer gives you the option of providing a voucher facility for customers.
Running A Promotional Campaign
To some extent, the content and style of a promotional campaign needs to be tailored to the product or service you are offering. There are certain basic types of campaigns and certain elements to them.
Offering free content – This is often a popular way to attract new customers. That being said, it's important to remember that you need to focus the free offering on attracting customers who are likely to provide worthwhile monetary returns, once you have attracted them.
Offering content or products at a reduced rate – Again this is a popular promotional tool. Remember it's important to think ahead. For instance, you may want to provide reduced child focused products or content during the summer break, when parents are looking for cheaper ways of keeping children entertained. You then need to look at providing content that will still appeal to the parents once the need for summer break entertainment has passed.
Offering bundles – Bundling articles or content together is an excellent way of attracting customers to your product. For instance, if you have a library of online video content, you may want to attract ongoing subscriptions by offering a special set rate for customers who opt to view a specific bundle of content. InPlayer enables you to provide this as an option.
Making It Easy To Pay
One of the most important means of attracting and retaining customer subscriptions and regular payment is to offer a selection of easy to use payment methods. This is especially useful for customers who like the security of paying online using wallets such as PayPal, rather than using debit or credit cards.
Monetization providers like InPlayer allow you to use a wide selection of payment options, thereby improving your customer payment and subscription rates.
You can see how important it is to have the foundations in place to ensure you attract the maximum level of customer payment and subscription. There's no doubt that it takes time and money to make sure you know your customer demographics and the best acquisition channels, but the end results make the investment worthwhile.
It's important to remember that you need to have metrics in place so that you can measure specifics such as unique visitors, conversion rates, and customer retention, to make sure that your marketing processes and procedures are working as they should and that you continue to optimize your subscription levels.