Celebrity is a curious thing. It can be achieved in almost countless ways, making us famous or infamous, notorious or world-renowned – and sometimes all of the above. It can even make us wealthy. But one of the illusions about fame is the notion that it somehow ensures a celebrity a string of endless paychecks or a lifetime of financial solvency. It most certainly does not.
Today, however, there is fresh opportunity in celebrity. In the same way that the internet and various platforms have democratized music, comedy, art, information sharing and more, new technologies such as over-the-top media have provided an outlet – and previously untapped revenue streams – for the industrious among us, including celebrities of all kinds.
There are the obvious success stories. In 2018, Steven Soderbergh, director of blockbusters "Erin Brockovich," "Magic Mike" and the "Ocean's Eleven" films, blew up the traditional studio movie model and demonstrated how almost any aspiring filmmaker could create their own inexpensive masterpiece by recording and producing an entire feature film on an iPhone. It wasn't just a gimmick. The idea and the movie, "Unsane," were so well-received that Soderbergh did it again with "High Flying Bird" a year later.
Established creators like Soderbergh may have a leg up in leveraging new technology, but even minor celebrities now have the ability to build an audience and bring to life ideas though OTT and other modern media platforms. Consider the story of Tai Verdes, a former Division III college basketball player who parlayed a small social media following (and an infectious pop sound) into stardom. After dropping out of school and getting nowhere in tryouts on "American Idol" and "The Voice," Verdes posted his single "Stuck in the Middle" on TikTok last August. A year later, he is one of the hottest artists on Spotify.
"TikTok is a launching pad for people who don't have massive teams for marketing, who don't have massive teams for promotions," Verdes recently told the Chicago Tribune. "You can literally just have a good idea and the good-idea machine will take you to the next level, if your idea is good enough."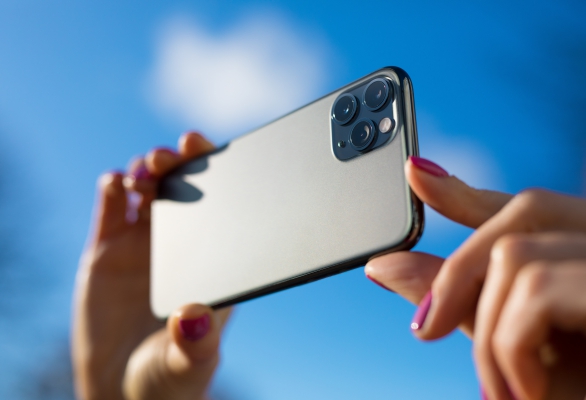 What OTT offers is the technology to create and then connect with an audience for anyone – including every celebrity, anywhere on the spectrum between Soderbergh and Verdes. Fame may be fleeting, but nostalgia is a powerful thing. Imagine a former child actor or a musician whose genre has been left behind by the latest cultural shift. There are plenty of celebrities whose stars may no longer shine as luminously as they once did, but who still have plenty of art left to offer – and an audience that craves it.
InPlayer helps celebrities and content creators of all levels of fame, stature and notoriety monetize their content and audiences with an all-in-one platform. 
With revenue-generating OTT platforms like InPlayer that allow celebrities to create and share personal art, collaborate with others and even send personalized messages to fans, opportunities abound for celebrities to supplement their income or even make a living off new ideas or build on those that made up the original foundation of their fame.