If you haven't started your digital transformation yet, it is time to move online now. 
During the pandemic and stay-at-home necessity, your business should leverage the power of video and switch to online to ensure continuity. Everyday, we are supporting local and global fitness businesses and professionals to keep going, offer their services online and generate revenue from their business.
InPlayer enables Fitness and Wellbeing professionals in the world to open up their reach globally, create new revenue streams from their video content with a secure and easy-to-use paywall. You can easily set up a Single PPV event or Subscription / Recurring payment options and sell and pre-sell tickets of your live streaming events or VOD content directly to your fans. Enjoy full control over ticket pricing, payment terms, promotional vouchers, geo restrictions.
ONLINE WORKOUT, AVAILABLE EVERYWHERE
Leverage the power of video to launch your digital studio. Meet your members wherever they are, expand your reach to a wider audience to build new revenue streams. Mindfulness, Lifestyle, Yoga, Fitness, Movements – sell your live classes and get an immediate ROI at no starting costs using market-leading subscription and pay-per-view functionalities.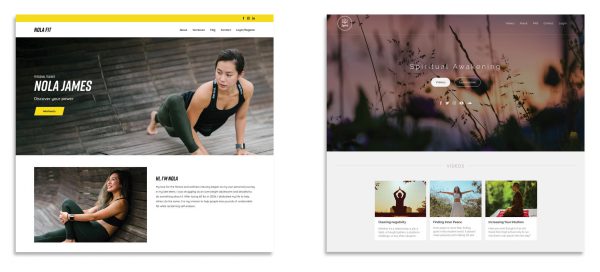 A PLACE TO MONETIZE YOUR CONTENT WITH STYLE
With InPlayer Landing Page, get your own on-demand videos in a branded microsite to showcase, sell and extend the life of every class, training or professional wellbeing course. Unleash a new business model with subscription revenues, and give an InApp premium monetization experience across platforms, connected TVs and devices to your members. 
MEASURE YOUR BUSINESS IMPACT
Gather advanced real-time analytics and predictions of members activity, engagement, payments and revenue generation, subscriber demographics, account session management and access expiring over time to develop data-informed strategies and execute targeted classes or lessons. 
INDUSTRY-LEADING SUPPORT
Our clients and their end-users receive an unmatched quality support before, during and after your classes – in multiple languages, 24 /7 / 365.