No one can say exactly what the new normal will look like. By now, we should know better than to predict too far ahead, or with too much certainty. Eventually, though, we should all expect a return to something resembling the old ways – including attending live events in person, with tactile, face-to-face learning and business experiences.
But this moment offers a glimpse into what more those experiences could prove to be, and it should be considered an opportunity. Because the pandemic has forced a wholesale moratorium on trade shows and conferences across the country, companies have had to find other ways to connect customers and influencers with their products and services. That task has fallen to video – which could represent far more than a temporary workaround.
Consider the CES trade show. After establishing Las Vegas as an annual destination for unveiling the latest in new electronics products and technologies over the past 53 years, the Consumer Technology Association canceled its CES live event scheduled for January – a show that last year attracted 182,000 attendees from around the world.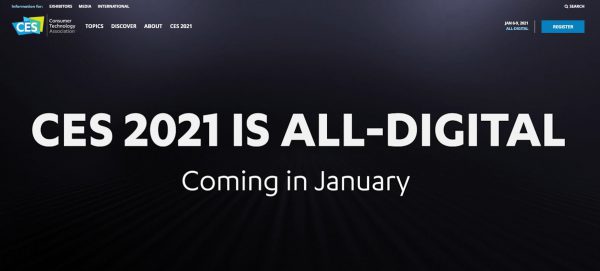 Instead, CES 2021 will be an all-digital experience, with online videos featuring keynote speakers, product showcases and meet-ups that allow customers, companies and influencers to share, inform and inspire – from a safe social distance. In the short term, this may be dire news for casino owners and buffet-goers. But it's also very likely the start of something big for everyone. When the world's grandest technology trade show goes virtual, it's time to take notice.
Video is opening doors. Even in the best of times, a Vegas trip isn't in the cards for everyone. Finances, health, travel restrictions, time limitations or even an introverted personality could prevent a huge swath of individuals from attending and enjoying a destination live event.
But video will allow more (and new) people the flexibility to take in speaking sessions, interactive meetings and product demos wherever they live and work, no matter their time zone. Video is helping make the world a little smaller, more accessible to all.
Video is increasingly the medium by which businesses communicate and share valuable information. As organizations continue to find new value in video – creating online training videos, streaming live executive broadcasts, webcasting events, offering on-demand presentations and more – conferences and events organizers are turning to live streaming monetization to boost their reach and revenues in a sustainable way. How events organizers are transforming trade shows into virtual live video environments that empowers business connections and knowledge, builds new virtual communities with peers  – and at the time – generates revenue in a time of crisis?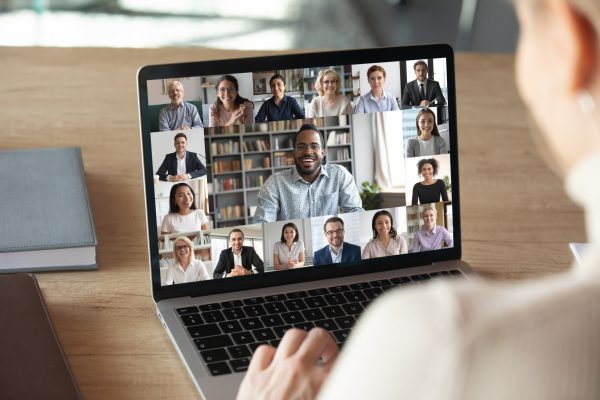 Whether it's CES, IBC, NAB Show or any number of other trade shows, conferences and events are now offering virtual attendance as an option, cast a wider net, provide archive opportunities for future and multiple viewings, and create an additional revenue stream to supplement live gate sales.
While traditionally conference materials were only available on the day of the event, delegates can now easily access multiple video tracks online during the event but also catch up access through the rest of the year with pay-per-view or subscription functionalities. 
Video can't completely replace the uniquely human interactions that come with attending a live event. But live pay-per-view video can provide virtual access to broadcasts of conferences with video of speakers and panels, slide decks and the ability to interact with Q&A sessions. It provides a fantastic, flexible alternative for those who are unable to attend a conference in person and, in the future, augment the experience of those who are fortunate enough to be there.
Today's advances in streaming technologies make it easy for organizations to quickly shift from face-to-face to remote events operations. Whether live-streamed or on-demand, conference organizers are now looking to build a connected, secure video environment suited for today's "digital natives".
Professionals can now offer more value to their delegates, open up their event to new audiences globally, build a real community and generate revenue quickly with a premium purchase and viewing experience.