It is not too much of a exaggeration if we say that live video is the richest medium of digital content by which we can reach people and even change their behaviour. This comes as a result from video being a combination of sound, sight and motion eliciting emotions and touching both our senses and psyche. It has enormous power to reach huge audiences and, to some extent, change the way they behave; and maybe even, changing their psychological profiles.
The question being asked (and sometimes overstated) here is – What sets the triggers in us to both view and love live video? What gives consumers feelings of empowerment?
Suspense and Excitement of The Unknown
Live video gives new element to our lives, and it is true that the consumer is more empowered now than ever. With live video we have richer data on our disposal and that exactly motivates people to share content. We hook our brains on the idea of the unknown and the unexpected.
Excitement of the unknown means we don't know what is going to happen next, but it is in our nature as people to love that kind of a thrill. Plus, there is always this fear that if we don't tune in, we'll miss the best moments of the event.
It's no surprise that live video has the biggest engagement than any other form of digital content. In one of our recent posts we reported that live video on social media receives 10 times more engagement than regular videos. This makes live video the ultimate engagement winner.  
Just as photos have the power to tickle our brains, live video can tap into very powerful psychological triggers.
Instant Gratification & Pleasure Principle
As humans it is in our innate nature to want instant payoffs and to want them no later than now. It's what instant gratification really is. A desire to avoid delay of any kind especially if there is a suspense and pleasure element in the moment.
According to Psychology Today there are many different factors behind the pleasure principle mainly because it is a strong psychological force. Factors such as age, imagination, cognitive capacity or even poverty can have huge impact on how we gratify our needs, wants, and urges.  
The rise of modern devices and information exchange made instant gratification even more present. Live videos in that manner are powerful urge stimulants through instant sharing, instant consuming, and instant interaction.
However, not all instant gratification is necessarily bad for us. It's perfectly fine to need instant and fast experiences, software that loads fast, customer service that responds in a timely manner. What matters is balancing our desires with a realistic sense of timing and patience.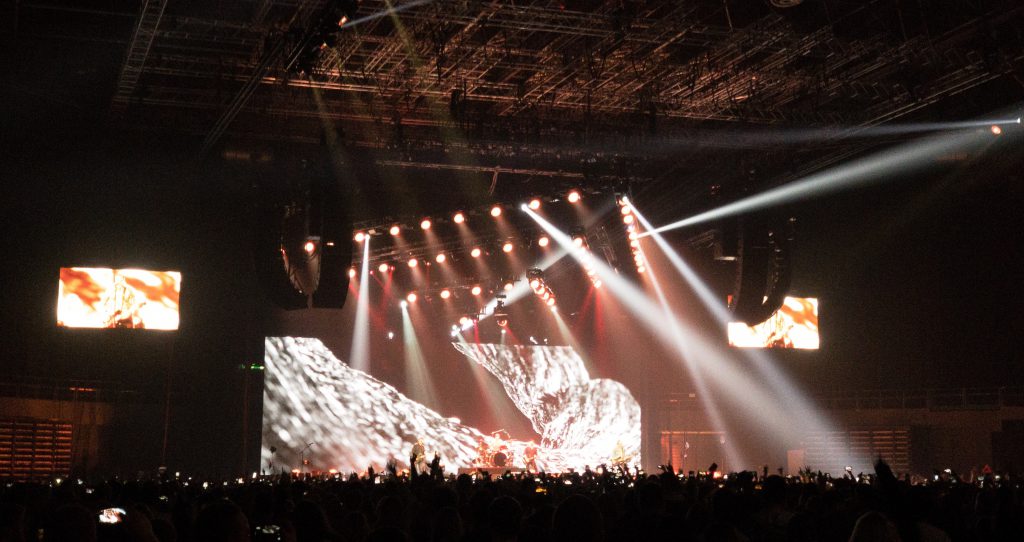 The FoMO Effect
What is FoMO or fear of missing out in fact? A recent study on the subject defined the word as:
…''the uneasy and sometimes all-consuming feeling that you're missing out – that your peers are doing, in the know about, or in possession of more or something better than you''.
Although most of the emotions associated with the FoMo effect seem to be negative, because a certain level of anxiety arises when people get the feeling they miss out on something exciting. But it shouldn't always be like that. Live video in particular, can help subdue the fear of missing out.
When people can't experience something in person, offering them live experience via live broadcasting can be a good substitute. Live video can also create a FoMO feeling and motivate users to act and enjoy their favourite bands, musicians, sports clubs etc. as If they were present physically in the moment.  
It's Live!
Apart from the FoMO factor, the element of an event being live is also a challenging reason to hook audiences to live content. The element of suspense is present, motivates and it's something people love.
Naturally, we are curious as spices, wanting to know how the world around us functions, how people think or feel. All these intensify our need and interest in live video as it feels intimate.
Live videos can be enjoyed as being live once. That creates the urge to tune in and want to keep up with scores and the storyline. The present in the moment element drives people to watch live broadcasting either on linear TV or OTT.
And, very often it is expensive. For example, Twitter paid the NFL $15 million in 2016 to stream 10 games. Other media giants like Amazon, YouTube and Verizon often "fight" and bid for digital streaming rights for upcoming NFL seasons. Why? Because the magnetism of live content dominates the audiences and provides broadcasters them with a sorely needed financial boost.  
Conclusion
Live video influence has never been more profound and present. More than ever, broadcasters and  brand strategists must value the importance and influence of live content. Doing so, will foster more engaging deals between creators, audiences and brands.