VCRs are all but extinct and DVD players are on the endangered list. The cord has been cut from cable in many homes, and the pandemic forced movie theaters to shutter their doors for months. The shift in the marketplace is a clear one: consumers are showing a growing demand for streaming services of all kinds. Over-the-top (OTT) services  have become today's entertainment option du jour, and many believe it is the future of media. 
But, the reality is that even the most successful OTT launches come with their ups and downs. As Thomas Carpenter, director of operations management for Disney Streaming, recently told Bloomberg Business Week, streaming on the internet is  "…like inhabiting Mars. It's a hostile environment. It's constantly trying to kill these streams." No matter your organization's size or background, capitalizing on today's exciting streaming opportunities often involves navigating through a host of technical challenges. 
Successful OTT providers like Disney+ have learned a few things along the way – not without some growing pains, though. Fandor swung for a niche market and missed. Disney+ debuted by offering an exclusive stream of the original Broadway hit "Hamilton," but viewers signed up and dropped the service.
The No. 1 lesson: Content is king. OTT platforms must keep viewers engaged – today, tomorrow and on and on. But licensing for existing content is expensive and tricky, and creating original content comes with its own steep price tag. Netflix has taken the plunge into developing its own films and series across a variety of genres. Documentaries and comedy specials, which are relatively cheap to produce, are prominently featured on its suggested content interface.
Keeping the content pipeline flowing is especially important for OTT platforms that rely on a recurring revenue model – which is to say, the overwhelming majority of them. The challenge, however, is significant. No subscriber is excited about every offering found on Amazon Prime or Hulu, but they're paying for all of them, like it or not. And, just the same, there's risk on the side of the OTT provider: they could invest big in creating a new show or documentary but that doesn't always mean the piece of content will be popular. 
Viewers have fallen in love with the binge-watch, but those affairs are more fleeting infatuation than lasting commitment: That was great! What else ya got? That turns monthly subscription fees into a perpetual what-have-you-done-for-me-lately proposition.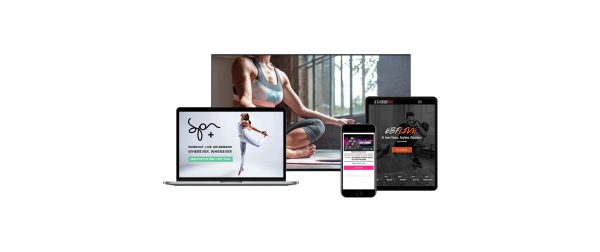 The No. 2 lesson: The audience is king
As the marketplace becomes increasingly crowded and complex, it's more important than ever that you have a streaming and monetization partner you can trust to launch and grow your OTT service successfully.  InPlayer's "Plug & Play Paywall" offers a unique alternative to this conundrum: flexible monetization, authentication and packaging options. 
Discounts, VIP access, family or season pass, freemium content: with InPlayer's paywall, content providers can rapidly deploy fully customizable InApp premium monetization experiences and across platforms. 
OTT providers can go-to-market with attractive  offerings and packages options. Not only would this allow customers to purchase or subscribe to the content that fits their needs , but it also provides the OTT platform the flexibility to  achieve the return on the investment made into creating that content. 
Perhaps the next shiny new tech device will link inextricably with a pay-per-view video platform that makes for an entertainment package that's too good for the public to pass up. Maybe OTTs will continue to work out the kinks in their stream qualities, programming interfaces and algorithms. We may even see some hybrids of the two approaches. But in the long run, whatever the purchasing format, and regardless of the additional bells and whistles, the OTTs that wrangle the  best content and the most attractive pay-per-view and/or subscription offering are bound to finish ahead of the pack.