As the NFL continues to fine-tune its product, tailoring the game to create an entertaining, fan-friendly style that in recent years has yielded record passing numbers, the league's most eye-popping figures have been produced off the field.
In 2019 alone, according to Statista, the NFL cleared $15.3 billion in revenue – the most by far of any U.S. professional sports league. The league is a bona fide juggernaut, and despite some of the gloom and doom surrounding grassroots football and the long-term future of the game, the NFL is expected to continue growing its profits exponentially.
The argument can be made: If it ain't broke, don't fix it. But evolution has never treated kindly those who insist on standing pat. Even as the NFL's national TV revenues are expected to rise yet again in 2020, and in light of predictions for yet another titanic profits haul when those TV contract agreements come up again within the next two years, allow us to offer the league a bit of friendly advice: It can make more. How? By creating its own over-the-top (OTT) media channel.
The winds are shifting, and as established television networks and emerging streaming giants wage an increasingly pitched battle over content rights, an opportunity exists for the NFL: skip the middleman. The league has the deep pockets, broadcasting chops and hiring capabilities to build a crack team of its own, consolidating all NFL games, archived content and complementary offerings, and intelligently and elegantly delivering them to its vast viewership. If the league has the resources to produce what others have previously provided for it – at a considerable markup cost – why not grab the reins?
It's important to remember: offering broadcast-like quality, free from lag or buffering, with flexibility around the contract length regarding streaming video isn't trivial. Getting it wrong means disappointing consumers and lost revenues. Consumers are also demanding the best UX, targeted personalization and next-generation viewing technologies. InPlayer makes it easy for anyone to stream live sports events – from the live stream, next-gen viewing and monetization experiences to end-fans support, it's never been easier for anyone to get up and run – and generate revenue! 
Keep in mind, though, this isn't just about profits. It's about America's most successful sports business controlling its brand. NFL commissioner Roger Goodell talks frequently about the significance of "the shield," the league's iconic logo. If there is weight behind his words, then taking the NFL to OTT is a no-brainer. In 2003, the league wisely created the NFL Network as its flagship cable channel in order to enhance its brand and capitalize on a market of viewers with an insatiable appetite for football. Streaming is the next step in that natural evolution.
With all that said, the NFL would stand to make considerable financial gains from its own OTT network. Remove ESPN, Fox, CBS and DirecTV from the equation, and all of the lucrative advertising dollars that make the NFL's broadcast rights so valuable in the first place then fall directly into the league's coffers. No middleman, no markups. The windfall from the Super Bowl alone would be staggering.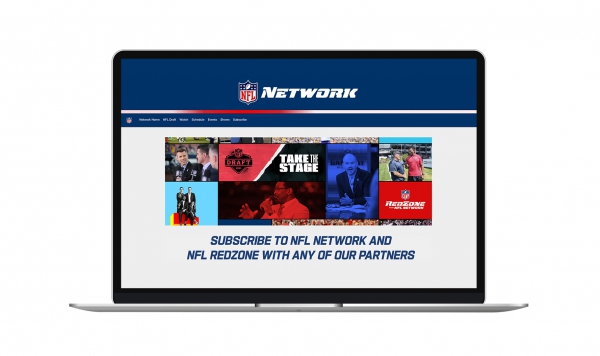 The infrastructure for a one-stop, all-things-NFL OTT giant already exists. NFL Network's production teams, talent and proprietary knowledge are in place to be tapped. And the audience is built in: hundreds of thousands of consumers already subscribe to NFL Network, DirecTV's NFL Sunday Ticket and NFL RedZone. By creating a single silo for all NFL content, the league can improve the user experience while transforming all existing revenue streams into full-profit models.
But why stop there? The growth potential of an NFL streaming network is through the roof. Consider this: "Hard Knocks"-style programming for every league franchise. A "show everything" approach has worked wonderfully for English Premier League clubs in Europe, and the NFL – historically stingy about controlling its narrative – could strike a balance between transparency and creating redemptive arcs and positive spin. The league could literally plug in fans to its existing NFL.com, merchandising and fantasy football properties through an OTT platform. A world of product placement and opportunities for player brands would open up on an exclusive streaming channel. More revenue streams. More exposure. More control. For a league that has shown a deep affinity for all of the above, what's not to love?