In many ways, the music business is more unforgiving than it ever has been. A world of competition awaits any musician striving to hit it big, yet even those who achieve a level of success aren't able to depend on the meager earnings from album sales and streamed music to sustain them. Forget hitting the top of the charts. Most artists would be happy to hit financial solvency.
Still, in other ways, making music has never been easier. With today's amazing and affordable technology (think Pro Tools), almost anyone can make the leap from aspiring artist to working musician with little more than a song in their heart and some nifty software on their laptop. And although many are understandably daunted by the business end of the industry, new technologies have the power to help musicians in that regard as well.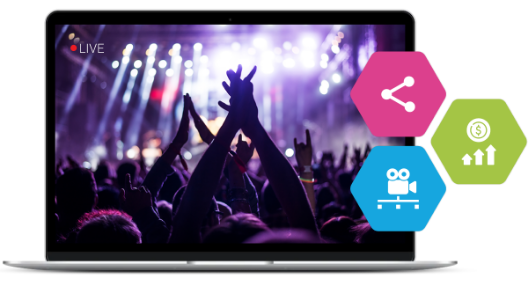 For any musician, live streaming is one of the best and simplest ways to convert craft into cash. With InPlayer, it takes minimal effort and only a little know-how to achieve the baseline production levels and over-the-top media presentation that would draw paying fans to a website featuring an artist's streamed content. InPlayer can easily activate an OTT channel for musicians in all genres and help monetize that channel through ticketed livestreams. 
With the industry's business model now built on live performances, the smartest way for a musician to create a new recurring revenue stream is with an OTT site. Here are a few ways to get started: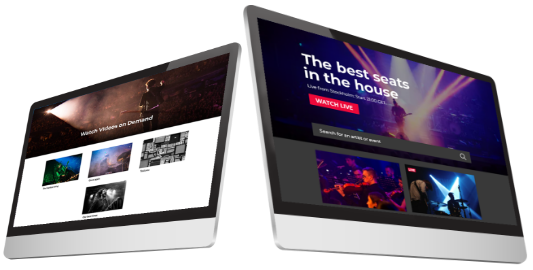 Single-purchase video on demand. A la carte sales of individual performances provide fans or curious music lovers their fix of the live-music experience without any of the usual hassles of a night at the concert – and at a more reasonable price. The beauty for the artist is that the venue could literally be anywhere (imagine a live stream of Keith Richards jamming in Mick Jagger's living room), and even concerts with a box office gate can be streamed for additional income. 
Media subscriptions. For mega-fans, musicians can up the ante by offering a full subscription to an OTT media channel – access to all streamed content controlled and featured by an artist on their page. For fans of the Grateful Dead and Phish, many of whom traveled the country in their youth to follow those bands on tour, an OTT channel would offer a nostalgic city-by-city replay in a single sitting.
Boutique offerings. Musicians have always had to be hustlers, but one of the advantages of modern technologies and tastes is that today there are more hustles from which to choose. By thinking creatively, an artist could supplement their income with specialty offerings – birthday shout-outs, songwriting collaborations, custom ringtones – that fans can't get anywhere else.
Fan shop. Although merchandise sales aren't technically a streaming product, they can be easily integrated to an OTT website to drive more purchases. Swag is still king for musicians' bottom line, and many fans are more likely to purchase a T-shirt from a website with clear specs and at-home delivery than a massively marked-up item from a dark corner of a concert hall.