We all want an experience. When we think of a special night out, it usually involves courtside seats at a game or a front-row view at a show. And it typically includes 10,000 of your rowdy friends standing shoulder to shoulder, feeding off the atmosphere and cutting loose with every put back dunk or power chord.
How to replicate that moment? It's simple: You don't. On-site live events remain popular precisely because they are destination affairs, despite the expense, time investment and hassles involved. Those resources aren't limitless, though, which is why broadcasts of these events rank a close second on our list of entertainment options. And because our devices and delivery methods are always improving, the quality gap between a screen experience and the real thing continues to close.
Why, then, is it as difficult as ever to persuade consumers to purchase pay-per-view video? Below, we offer four tips for bridging the entertainment gap and convincing customers of the value of a streamed experience.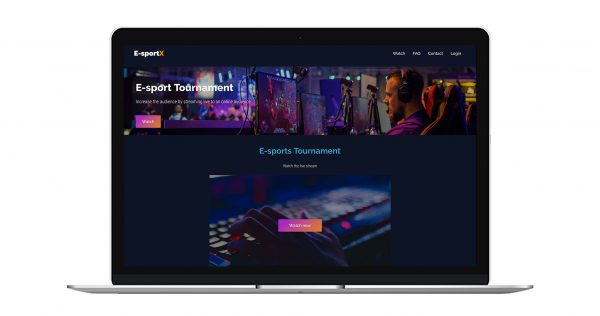 Bundle. It has become something of a dirty word in the industry, but bundling isn't an inherently nefarious practice. When quality and variety are offered across a series of products or services, with each helping subsidize the others, companies and consumers can benefit. The key is understanding the demands of your audience and avoiding building empty filler into the package. For pay-per-view video, this could mean creating a raft of binge-worthy original content (Netflix) or building a media platform on the foundation of an already valued commodity (Amazon Prime).
Much like cable television, the subscription costs of these services account for the unit cost of each pay-per-view video. To the consumer it's a bundled package wherein the content distributor — Netflix or Amazon Prime — pays each individual content creator, therefore handling the exercise of "pay per view" internally. With InPlayer's paywall, content owners have access to an optimized Package Management UI directly in their dashboard to make it easier to bundle up their assets and offer customers more content for their money. Ultimately, it means: offering your potential subscribers some irresistible deals – and give yourself a boost in revenue and subscriber count!
Leverage exclusivity. Media saturation is another hurdle for livestream monetization. Consumers with seemingly unlimited entertainment options are less likely to pay for a one-off or ad-hoc service. Give viewers something they can't get anywhere else. Just be careful about poaching or diminishing the overall product. Offering free or discounted limited-edition swag that fans can only access when buying a virtual ticket to a live-streamed concert? Good idea. Instituting a media blackout that prevents local sports fans from watching a livestream pay-per-view sports broadcast unless the stadium sells out? Bad idea.

Voucher Code monetization tools for web and in-app purchases are crucial to leverage exclusivity, allowing for easy and quick offer deals, VIP passes, discounts and freemium content to viewers. 
Improve the interface. We've come a long way since browsing TV Guide and walking across the living room to turn the UHF dial on the Zenith. But streaming services leave a lot to be desired in terms of building smart, intuitive user interfaces. Twists and turns in a thriller are good; not so much when you're just trying to find what channel that movie is airing on. Off-the-mark personalization algorithms are another sure-fire way to drive away users. Wouldn't it be a shame to offer excellent programming across a pristine stream, only to lose viewers because it was such a pain to locate it?
Find your audience. Not every live stream is, or must be, a global phenomenon. Boxing has had some success monetizing local and niche fight cards. Regional bands and musicians with die-hard followings can tap into their networks (especially social media) for direct-to-consumer promotion of concert streams. Even a high school marching band or cheerleading troupe may have enough motivated (read: paying) parents and fans to cover production costs and turn a tidy little profit.