For centuries, fans have flocked to stadiums and arenas to share the experience of cheering for their sporting champions and teams. In recent years, the way consumers watch sports has changed – with more people paying for online streaming services than pay-TV,  this shift in consumption has impacted business models for video services.
The move to online streaming and social media does not signal the immediate death of TV, but it does highlight what needs to change. Even if premium live sports remains one of the last bastions of appointment-to-view programming, sports rights holders, publishers, and other media distributors recognize the need to satisfy viewers' appetites beyond linear broadcasts with additional distribution and monetization through digital channels. Distributing and monetizing live and on-demand video content through engaging, immersive over-the-top (OTT) experiences is no longer optional; it's a requirement.
Sport remains the most popular live category, which will help each sport to retain rights value, but consumption patterns suggest that for sports properties to maximize audience growth, they need a distribution model which moves beyond exclusivity on pay TV. Capturing audiences is about convenience, content availability, service quality, and price. 
GOING DIRECT, THE NEW D2C MODEL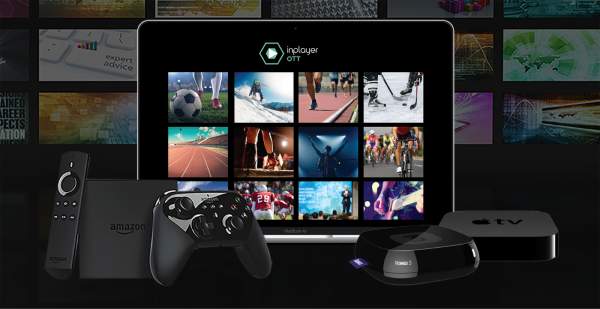 With the growing demand for video, OTT has rapidly become the norm and the experimentation in direct-to-consumer (D2C) content delivery has been flooded with new video platforms. Broadcasters, studios, pay-TV operators, sports leagues, and various content rights holders are all looking to go over the top directly to consumers (D2C), cutting out intermediaries or any 3rd parties.
For many years, major rights holders owned platforms like NFL Game Pass, MLB.tv, and NBA.TV have offered viewers the flexibility to watch live out-of-market games away from linear TV, while a host of preeminent leagues and clubs with international followings have found success with branded video offerings that complement the coverage provided by their traditional broadcast partners. 
Now, smaller or niche rights holders are developing more sophisticated  distribution strategies with a view of growing exposure, better serving their core fanbases, bolstering existing content offerings, and syndicating their content to third parties affiliates, publishers to extend the reach of the content and open new revenue opportunities.  
Being able to get to market quickly—and accommodate and react to changing market trends—is the difference between success and failure.
EXTENDING REACH AND REVENUE WITH NEW MONETIZATION OFFERINGS
Clipping live footage to create on-demand assets allows rights holders to extract greater value from event content. English soccer's Premier League, for example, operates a dedicated online platform that houses a wealth of non live content, such as goals of the day, iconic moments, player interviews, and coverage of the league's various community initiatives. 
Driving additional viewership and engagement can also be done by creating an OTT channel for streaming live broadcasts, as well as supplementary content. During the 2018 Australian Open, the body streamed up to 16 courts and a wealth of additional content such as replays, post-match speeches, behind-the-scenes moments, and press conferences. 
In response to market demand and changing consumption habits, PPV is taking a step further with microtransaction trials, whereby viewers can purchase a small portion of games that are in progress for a minimal fee.
Under SVOD and PPV models, consumers are required to pay directly for content they want to watch, with payment functions integrated within the services themselves. Both models are popular ways of generating revenue while maximizing reach and accessibility.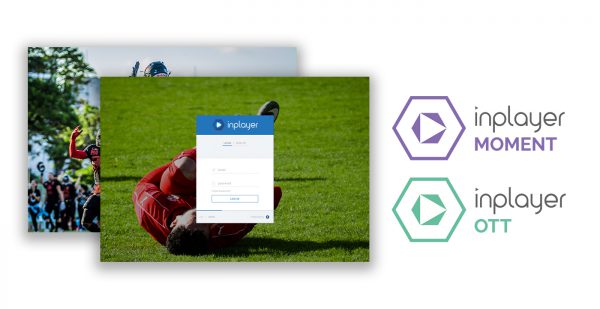 See how InPlayer Moment and InPlayer OTT are helping nascent OTT platforms or sports content owners, to build tailored in app video monetization offerings around specific sports or content verticals, offering pay-per-view (PPV) or subscription video-on-demand (SVOD) packages with customizable content/landing pages and pricing options, attractive programming, and no fixed-term contracts. 
CAPTURING SOCIAL AUDIENCES
Rights holders need to create an ecosystem of content around events by incorporating social media and other interactive elements into multi-platform distribution strategies. 
Publishing clips to social channels while an event is taking place is an effective way to reach casual viewers and lead that audience toward this primary broadcast. 
For sporting events, tapping into passionate communities and engaged audiences is critical for fostering awareness, driving conversation, and extending audience reach. This connection raises fan enthusiasm and contribution to the sporting events. The NBA, for example, has long been active in producing, distributing, and actively promoting video via social media. According to Twitter, the NBA is the most tweeted-about sports league in 2018, with more than 100 million NBA-related tweets heading into June's NBA Finals. This non-restrictive approach to the distribution of its content online permitted fans to share game highlights and other user generated content on platforms like YouTube and Twitter in near real-time.
By delivering more personalized content and catering to the individual tastes and viewing preferences of large numbers of users at once on social media, right holders appeal to fans who want an experience beyond broadcast TV.
CONCLUSION
When it comes to distributing and monetizing video, the options for rights holders large and small have never been so varied. OTT is an effective tool for generating revenue beyond traditional broadcast rights contracts. However, the challenge remains in identifying scalable monetization tools that work cross-platforms and devices, globally. Sports video content is an  increasingly fragmented environment but if distributed and monetized effectively, it can drive massive engagement and represent a source of untapped revenue for every organization. 
Meet with us at Sportel Monaco to learn how InPlayer in helping sports organizations to build their digital stadium and increase their revenues.