While a substantial volume of content today on the Internet is free, premium and quality content costs more to create and requires different types of content protection models to monetize it. If you are a content owner, you'd probably ask yourself which platform offers the quickest and most cost-effective payment methods to maximize your revenue? Deciding on the right platform for content monetization means accelerating the path of success offering the best monetization experiences  to your customers and securing a steady revenue for your business.
As content monetization revolves around two biggest business models: Subscriptions and Micro-transactions (through video PPV), InPlayer, with its world-class leading Pay-Per-View and subscription solution encompasses the most cost-effective and flexible monetization strategy to boost your business and revenues. Built to scale, our white-label paywall solution enables businesses of all size to sell video content anywhere in the world and in multiple currencies. InPlayer is connecting every payment method into one centralized system and supports almost all of the possible payments processors.  
InPlayer Identity & Payments
Payments are at the very heart of our business, and end-users need to feel confident when they make a payment through our platform. InPlayer has a specialized, integrated payment system for merchants, offering many payment options. Our API lets subscribers pay the way they want with methods they know and trust. 
As a merchant you can control rates, promo codes and the whole viewing window, supporting charging viewers in over 140 currencies. All data collected by the paywall system is enforced and protected and all payments processed by the system are SSL encrypted to protect data during transmission.
We support 1-click registration and payments, letting you process millions of secure transactions with a seamless customer experience.
Our customizable checkout is truly optimized for high conversion rates in many countries and currencies with deep integration with leading providers like PayPal and Stripe. What this means is that over 170 international markets are accessible right out of the box. With full  PCI, DMCA, GDPR, and CCPA compliance merchants can rest assured knowing their brand and business are protected 24 hours a day. 
InPlayer Payment Gateways Integrations
InPlayer has a number of certified payment gateway integrations with leading payment processors around the globe to ensure your subscribers and viewers can purchase their premium content seamlessly. These gateway integrations provide transactional and recurring billing connectors which are currently operational and fully compliant for broadcasters.
All the credit card payments on our platform are processed via Stripe. Our payment processor is UK-based, which means that the following major credit and debit card brands are supported:
Visa

Master Card

American Express
Stripe Connect
By default, each new InPlayer merchant account is connected to our own payment processor. However, our platform supports Stripe Connect, which means you can connect your own Stripe account to your InPlayer dashboard and have the funds for all customer payments be transferred over to you in real-time.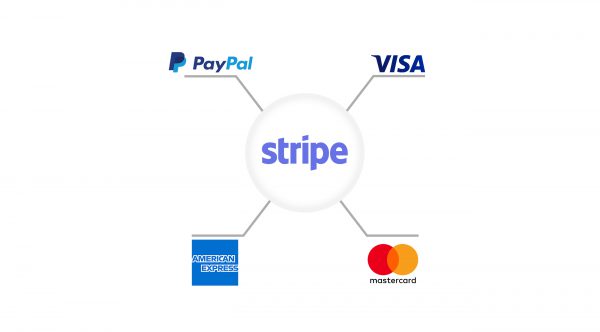 Read this article to learn more about Stripe Connect
InPlayer is also supporting the 3 main global payment methods such as: 
PayPal is intrinsically simple and convenient, enabling customers to pay online using only their PayPal password and thereby skipping the sometimes tedious process of entering financial info. Many of our clients rely on our multi device flexibility and adaptability, so the fact that PayPal works on every device, everywhere is essential for our growing international community of merchants.
As far as the Direct Debit payment method goes, an end-user provides their bank account number (instead of card details) and gives authorization to fetch funds directly from it, in order to complete a transaction. We have specifically implemented the SEPA DD payment method, which supports direct debit payments in EUR currency simply because it is a quite popular payment method in European countries. 
And as of recently, we made it possible for all our merchants to quickly and easily accept payments through iDEAL, the most used payment method in the Netherlands. Customers pay using their own online banking environment and the security of the transaction is guaranteed by the customer's bank. The amount to be transferred and further payment details are already filled in so the customer only needs to authorize the payment. 
The value of InPlayer's payment options is vital in making the payment process work. To that end, we have developed our own MIAP (mobile in-app payments) where merchants can monetize their content on mobile ecosystems and TIAP (TV in-app payments) for monetizing content on TV platforms thus enriching the OTT experience for our merchants and their end-users. All these payment functionalities have made InPlayer the industry-leading monetization and subscriber management platform. 
In-app purchases InPlayer supports: 
More on OTT in-app purchases: Roku In-App Purchases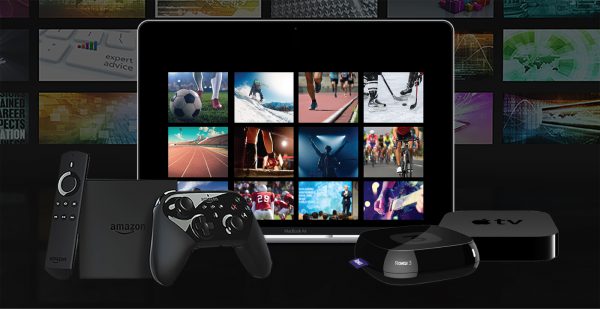 However, if you need our payments services combined with your Authentication services, you can use the InPlayer paywall as separate and standalone functionality. You can receive your customer's payment as soon as a transaction happens. All payments are sent directly and immediately to your PayPal account or another payment processor of your choice.
At InPlayer we always make sure that both end-users and merchants benefit from our services. Here are some reasons why an integrated Payment Gateway using our paywall is beneficial for your content protection and monetization strategy:
Increased Sales:

Having an integrated payment gateway will help lessen the frequency and severity of credit card fraud.

An easier gain of users trust:

Through payment gateways, you can make sure that user data is encrypted and secure.

Familiarity:

It will be easier for users to enter their credit card details if you use a payment gateway

Incentivize merchants

: Create quality content and consumer analytics

Incentivize end-users:

for using premium content 

Monetize on a granular level:

It can create a win-win situation for both merchants and end-users because merchants can monetize at a more granular level like articles, part of video or audio files whereas consumers can pay only for the part they want to see

Understandable customer terms and conditions:

easy communication that ensures customer terms and conditions, the purchase details and  cancellation options are clearly explained

Value proposition:

with right payment methods put in place, value proposition is critical to the success of a company. Customers must feel they are getting more than they are paying for the value of content received.