The world of online influencing is, by any measure, still very much in its infancy. The internet as we know it is only a few decades old. Blogging is just now entering its teenage years. The word "influencer," in fact, was only added to the English dictionary in 2019. Not surprisingly, many folks are literally still figuring out what it means.
That includes influencers themselves. Even if you fancy yourself a social media star with a carefully cultivated personal brand and a cutting-edge marketing strategy, it's unlikely you know exactly where the industry will be five — let alone 10 — years from now. Technology moves too fast, social-media empires rise and fall practically overnight, and the delivery and compensation methods for content are in constant evolution.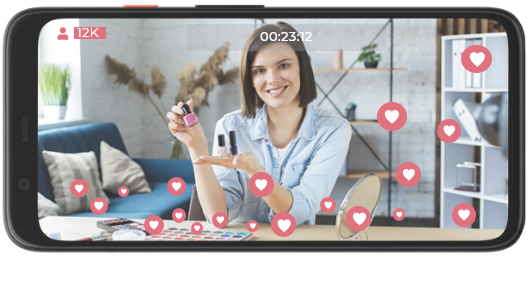 For influencers, a few divining principles figure to stand the test of time: Be authentic. Establish a personal connection with followers. Give viewers something they can't get anywhere else. Now another can be added to the list: control. And there's no better way for a digital video content creator and influencer to exert full autonomy over their operation than pay-per-view.
Gary Vaynerchuk is the co-founder of Resy, host of the #AskGaryVee YouTube series and author of five books that delve chiefly into entrepreneurship, social media and personal branding. As far back as 2016, in an interview with Video Influencers, Vaynerchuk was identifying the next piece of the influencer puzzle.
"Too many people become big on YouTube and want to go to Hollywood without realizing they are Hollywood," he said, holding a smartphone aloft for emphasis, "and that Hollywood needs to come to them. So you need to take back the leverage and realize you're on the right side of history."
Although Vaynerchuk was specifically warning burgeoning influencers about jumping ship from online platforms to TV or film, his point then, which stands today, was this: Digital video has become the consumer's preferred platform, and the best way to reach your specific audience – no matter how big or small – is to maintain control of your connection to them. Follow that thought by taking a step into the present day, and that translates to pay-per-view streaming content.
Consider: If you're a YouTuber with a 1,000,000-subscriber base, you may well fetch tens of thousands of dollars per video. Fantastic! But most content creators and aspiring influencers aren't living quite so large. Rather than burning energy and capital to boost subscribership and drive ad revenue, or chasing elusive and fleeting product-placement opportunities, PPV streaming empowers influencers to instantly and easily convert followers into profits.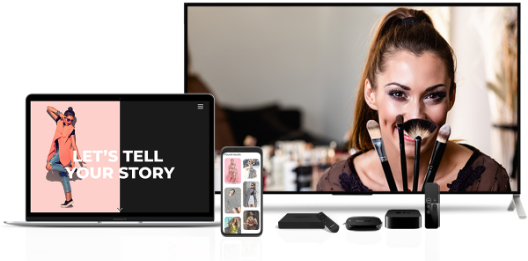 The key, again, is leaning into your audience. Whether you're a chef who posts cooking tutorials, a fitness celebrity who features hot yoga tips or a traveloguer offering a glimpse of distant lands and secret hideaways, it's been proven time and again that a follower base will pay for content that resonates. Just as services like Substack, Mailchimp and Anchor are currently revolutionizing how writers and podcasters do business, video influencers have an opportunity to cut out the middleman, plug in directly to their audience and control the monetization of their content.
In the aforementioned interview, Vaynerchuk offered another gem that still holds up today: "Depth, not width." That means building a profound connection with your viewers and a loyalty to your content. Give the people what they want. But in a PPV streaming model, it also means opportunity: advertisements, product placements, a swag shop, social plug-ins, newsletters — they're all still on the table, on top of your on-demand subscription charges. Better yet, all content and add-on components can be customized and integrated. All profits land in the pockets of the influencer themself.
Full flexibility. Total control. Maximum financial gains. However the game changes in the coming years, influencers will have trouble beating those advantages.