Artists, entrepreneurs and other creators don't often enter their respective rackets with the intention of striking it rich. If the goal is hand-over-fist profits, then you become a hedge fund manager. But for those looking to put something into the world that is uniquely their own, and to do it on their own terms? They're looking for something else: freedom.
Still, even the independent spirits – the creatives who want nothing more than to share their gifts of expression – also have to pay rent. Maybe they even hope for a little more. And they should. The economic pie is big enough that the enterprising creators among us should be able to indulge in it. But many of them have trouble answering the question: How do I grab my slice?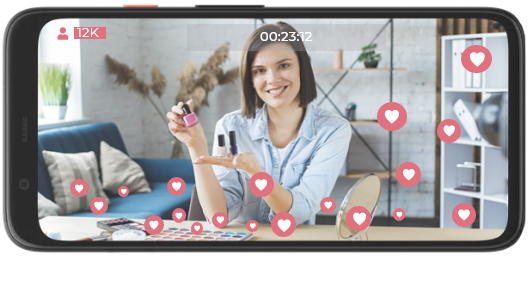 Increasingly, the answer is over-the-top media. The events of the past months have been a challenge for all of us, but they've also pushed us to become more resourceful, more imaginative. For those who make their livelihoods playing to an audience – musicians, documentarians and social media influencers, for example – that has meant finding new ways to connect directly with fans. Bands that once played to live crowds and filmmakers who previously relied on theaters to provide an audience are discovering OTT streaming as a viable long-term revenue stream.
Influencers should be particularly intrigued by the development of streaming options in the marketplace. Until recently, anyone hoping to monetize a social media presence was almost entirely reliant on third-party relationships. But with direct-to-fans streaming, influencers can tap into new profits – a revenue stream that tends to be more stable and within their control – while choosing whether to continue relying on an existing business model tied to advertising and brand sponsorships.
With OTT, creators enjoy more flexibility, more freedom. A streaming platform provides a painter or photographer, for example, far greater reach and a more elegant purchasing process for their work than a typical on-site gallery exhibit. It allows thrifty independent filmmakers more options for reaching an audience. OTT helps democratize the process of bringing content to market, giving creators options. Sponsors, promoters, venue managers and ticket agents are no longer the gatekeepers to a target audience. And they're no longer entitled to a cut of the profits.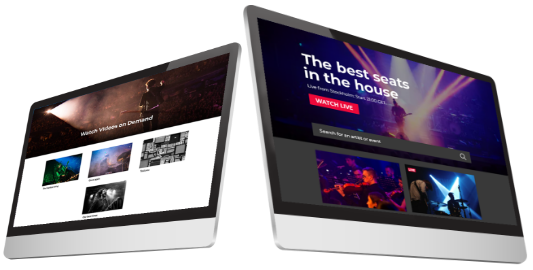 InPlayer has developed a package of products for influencers that help advance over-the-top content initiatives within the community. This package utilizes InPlayer's "PPV & Subscription," "Moment" and "Voucher Code" products, making it easy for social media influencers to transition their audiences to proprietary OTT platforms. Most importantly, this product package helps influencers generate revenue independent of sponsorships, allowing them to take full control over pricing and payment methods.
 Twenty-five years ago, Pearl Jam – then the biggest band in the world – took on Ticketmaster over what the band perceived as price gouging and unfair fees charges passed on to their fans. They dug in, and because the ticket sales and distribution giant had a virtual monopoly on the market, Pearl Jam's tour was effectively cancelled – at a loss of an estimated $3 million to the band.
"We were so hardheaded about the 1995 tour," Pearl Jam bassist Jeff Ament told The Independent. "Had to prove we could tour on our own, and it pretty much killed us, killed our career."
The band lost that battle, but in some ways they – and creators everywhere – won the war. Ultimately, what Ament and his band mates were fighting for was quality control. Today, with direct-to-fans online streaming, creators no longer have to choose between independence and audience access, calling their own shots or cashing in. The playing field in the entertainment industry has been leveled. OTT has transformed artists and influencers into their own power brokers, leaving them free to create – and then profit from that content – in whatever ways they see fit.