In the era where the so called "unknown customer" is no longer the case, the subscription business model is becoming a hot topic of discussion. The subscription business market has grown by more than 100% in sales yearly. It was roughly $57 million in 2011 and has come to a to $2.6 billion in 2016.
In his recent book, Subscribed: Why the Subscription Model Will Be Your Company's Future — and What to Do About It, Tien Tzuo (who worked 10 years at Salesforce then founded Zuora) has an intention to change how commercial executives think about their products within the subscription economy.
In his opinion subscription business model is the way of the future. It's not about the physical product anymore, it's about customer intention. That precise inversion of thinking is at the root of future commerce.
The fear is, will it destroy revenue? For example, businesses selling guitars and taking 1k dollars per piece right now, with subscription business model they'll be taking money gradually and over time. By flipping the switch, revenues begin to plummet.
You can actually keep selling your product but also sell new digital subscription services. It something like Fender does by offering access to online lessons for $19.99 a month with its Fender Play offers.
With a complete switch to a subscription, the effect called >>Swallowing the Fish<< happens. This means at the beginning costs go up and revenue drops, however, after the transition to a subscription business model, costs go significantly down and revenue comes back up.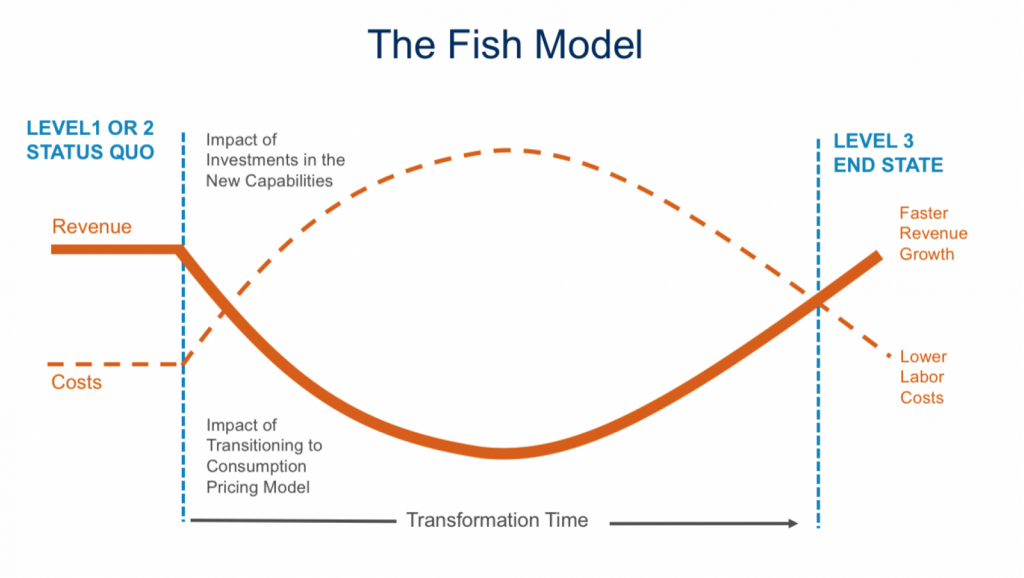 Revenues on the long term highly offset the higher initial costs. They go up as customers experience the plain benefits of a subscription model;
Customers take less risks by just adhering to a subscription model from which they can drop off if they dislike the product. The product, on the other hand, gets constantly updated and they don't have to pay a huge sum before getting their hands on the product.
When Adobe announced their plan to transition their Creative Suite product to SaaS, the company's stock plunged 35 percent, according to the Harvard Business Review — it hadn't been below a billion dollars in the first quarter in like 10 years. Customers and investors were both upset, ending in 5000 people signing a petition to request that Adobe continues selling licences instead.
Adobe didn't cut staff either to make up for the sudden stock plunging. They did some adjustments to cost and explained this to Wall Street giving them detailed metrics. The stock truly dropped when they had their earnings call, but 24 hours later, after they spent six to eight hours with the analysts, things were back up.
However, today the numbers have changed. The company's stock has nearly tripled following the announcement, and Creative Suite remains the industry leading creative software.
What to Consider When Creating Transition Strategy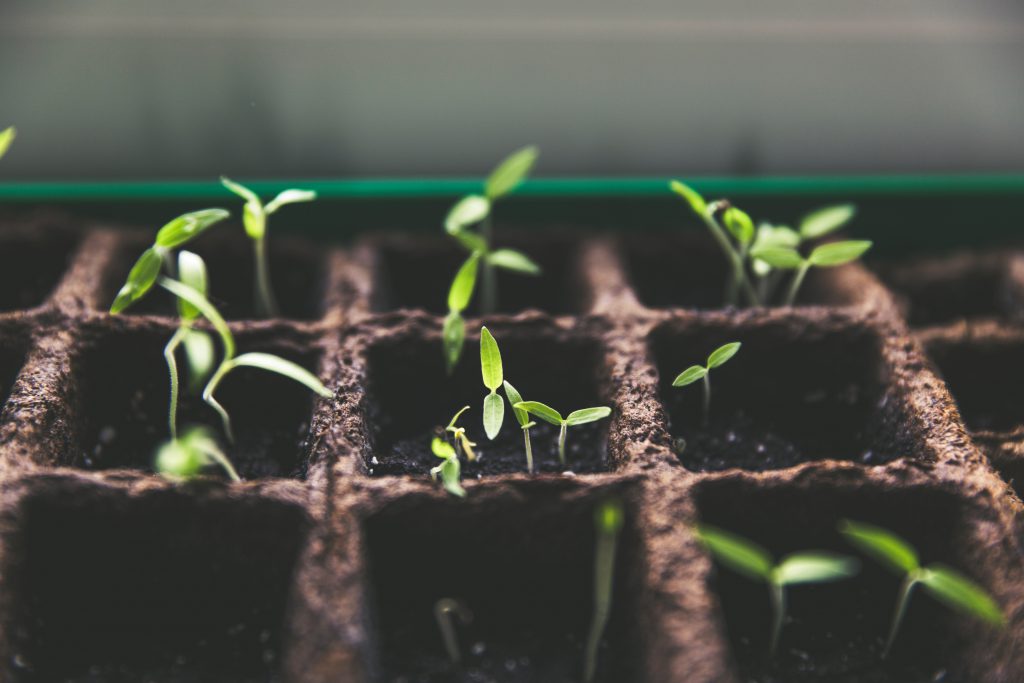 Decide if your SaaS platform is going to be whole new product or just conversion of the existing one. The familiarity and level of customer satisfaction shouldn't be discounted in the transition strategy.
Also, it's advisable to consider whether it's best to build your own infrastructure or alternatively partner with an external provider, since companies that work with external developers see their stock price increase 2.9 percent when announcing the transition.
Set goal to convert 50% of your existing customer base. This needs to be done within a specific time frame to minimize impact on your financial statements.
Essential part of the transition is having a cross-functional team in strategy development. Include your internal and external stakeholders across all lines of business to ensure long-term success. If possible, select representatives who worked in subscription businesses.
Additionally, realigning of sales and partner compensation packages encourages behaviors that actively support the subscription move. Make sure your cloud or hosted SaaS products are more flexible than traditional offerings.
Develop a community of end users by integrating new features into your go-forward plan to support appropriate prices and user growth.
Switching to SaaS requires a complete organization of your payment structure, which means you have to decide on the different ways to handle subscription billing. If the system is not well developed and buggy it can cause frustrations among customers and can drain your IT resources.
In the event that you are not able to provide an engineering solution yourself, it's best to partner with a third-party subscription billing service capable of integrating with various SaaS products. This way, your company can take advantage of existing infrastructure that is flexible and proven to work.
Based on this, it's clear that although transitioning to a SaaS platform may be a financial disruption in the short term, it can become a significant benefit if handled correctly.
Privacy With Data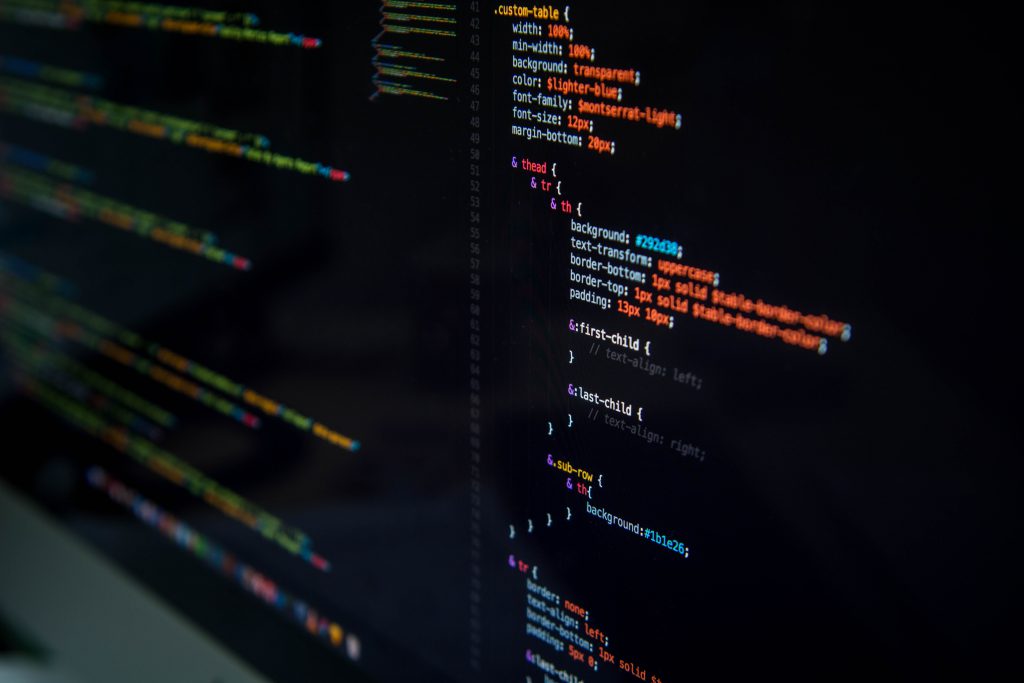 There is serious debate when it comes to services can monitor your behavior. Generally, they say it's because companies are using that knowledge to create better services for their users.
But, once a customer leaves a service, a company should just return them their data information. It's their data after all. If done in this manner it's well-aligned to things like the General Data Protection Regulation (GDPR) an EU law that regulates how companies protect citizens' private data.
Membership plans and/or paywalls help content creators to move away from looking at page views as dominant metrics and replace it with engagement metrics like time spent on site.
The paid subscription-based business model offers healthy dynamic between the vendor and the customer. However, rules and regulations should be followed that data used is customer's data, not the vendor's.