Apple's Worldwide Developer Conference, staged every summer at the San Jose Convention Center in California, is an annual hit among app developers and tech folks. But in 2020, like so many other on-site events during the year of COVID-19, the conference was limited to an online-only format.
But limitations are what you make of them. Apple responded by curating a gorgeous, sleek WWDC website with easily accessed offerings – including engineering sessions, forums and developer labs – that brought a new experience to anyone interested in engaging with one of its online platforms. The public response was dramatic: An event that in 2018 drew attendance of 6,000 featured a keynote speech in 2020 that Apple says has been viewed via live stream and on demand by "tens of millions of people." Welcome to the virtual-event age.
"No longer is your audience only limited to the number of people you can touch physically and those who share the experience on their social channels," Leila Fataar, founder of marketing communications company Platform 13, told Digiday. "It [social distancing] will definitely change the way territories work in terms of global brand activation and the opportunity to globalize your brand even quicker than before."
Now, we aren't one to tell the good people at Apple how to drive profits or to recommend what's best for their business. (They seem to have a handle on it.) But it's worth using the WWDC as a case study of sorts to learn how a company might better leverage a popular event to add new revenue streams. Even if the brand's sparse design and general sensibilities don't seem to welcome a more robust e-commerce model, a quick examination shows where additional income opportunities could be available.
First, although WWDC's keynote, sessions and daily recap videos are free for anyone to click, its one-on-one developer labs are by appointment and available only to subscribers in the Apple Developer Program ($99 annually) or Apple Developer Enterprise Program ($299). To drum up additional business – and avoid missing an opportunity to make an aspiring techie a customer for life – Apple might consider adding a prominent (but elegant) subscription button for these programs. Not every brand touchpoint needs to be viewed as a sales tool, but it's important to explore all potential entry points to your e-commerce market – and the lowest-hanging fruit is advertising on the platform where your target consumer is already engaged.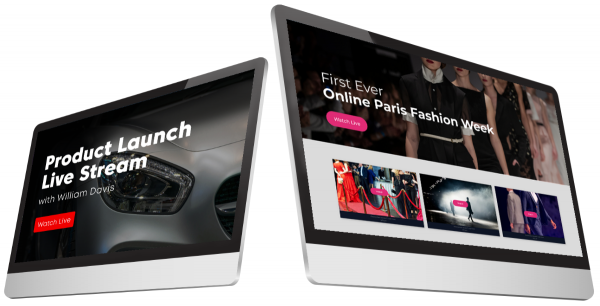 Further, Apple – or any brand that hosts virtual events – could sell archived content, including past conference keynotes and sessions. Perhaps there are in-depth sessions, preferred developer lab consultants or special online courses that would be valued at a premium. And beyond the WWDC, if CEO Tim Cook is introducing the latest iPhone, why not integrate a simple pre-order purchase feature into the OTT platform? Smart web design can create a soft call to action and seamless ease of purchase without being intrusive.
InPlayer has the ability to do this for brands of all sizes. Through services specifically dedicated to brands and corporations, InPlayer offers a push-button approach to streaming live events, ticketing, pre-event sales and the ability to integrate e-commerce functionality within an event. 
Merchants can directly improve their offering with options that include: VIP Access, Family Package, Highlights Pay-Per-View, Donation Pass. And flexible content access options like: Access Code Only, No Authentications/Payment Information, Authentication Only etc.  
Once you have a customer's email and credit card, you've created a line of communication and an incentive for them to purchase from you in the future. For today's consumer, the simplicity of the e-commerce experience can be as important as the product or service itself. By offering your customers an easy way into your brand through virtual events, you may be surprised to learn how often they take it.