At a time when most of us could use a good laugh, stand-up comedy is having a moment. While we quarantine, self-isolate and generally try to keep our distance, our favorite comedy clubs have gone quiet – but it hasn't silenced working comics. Instead, the pandemic has sent stand-up performers to a variety of streaming platforms, which have been quickly transformed into treasure troves of new and classic stagecraft.
From the perspective of comedy fans, there's a clear advantage to streaming video: the combination of volume, variety, quality and value on OTT platforms can't be matched. With Netflix, Amazon Prime, HBO Go and countless other services, viewers can find legendary sets and seminal specials from stand-up legends, discover the work of up-and-comers and off-the-beaten-path performers, and explore everything in between.
Streaming services have also helped lower the stakes. At the club, you might fork over $30 at the door for the privilege of buying $9 drinks and paying the babysitter $12 an hour – and still wind up sitting through some poor sap's dud of a set. But subscription sites tend to set reasonable monthly and annual prices (especially given that most offer movies, documentaries and original programming as part of their packages), and you're free to heckle from your couch or keep clicking until you land on the perfect laugh.
And OTT has been a boon for more than just viewers. Jerry Seinfeld has all but created a comedy cottage industry on Netflix, where his series "Comedians in Cars Getting Coffee" hit big before his anticipated return to the stage in "23 Hours to Kill." Stand-up's biggest current stars – comics like Dave Chappelle, Sarah Silverman and John Mulaney – have lined up to create specials or give new life to their existing shows on streaming platforms. The genre's boundaries have been brilliantly pushed by conceptual pieces (think John Leguizamo's "Latin History for Morons"), familiar faces dipping a toe in stand-up ("Broad City" dynamo Ilana Glazer's "The Planet is Burning") and meaningful cultural moments cloaked in comedy (Tig Notaro's "Boyish Girl Interrupted").
Comics aren't merely surviving on streaming video, but thriving in an environment that prizes content above all. In theory, all you'd need to tape a killer stand-up special is a smartphone, a Zoom app and a laugh-out-loud set. Boost the production values to appropriate levels, and the bottom line on your special still comes in at a fraction of the cost it takes to produce, say, Chris Hemsworth's "Extraction" or John Krasinski's "Jack Ryan." Significantly lower overhead translates to better take-home for the talent and higher profits for the OTTs.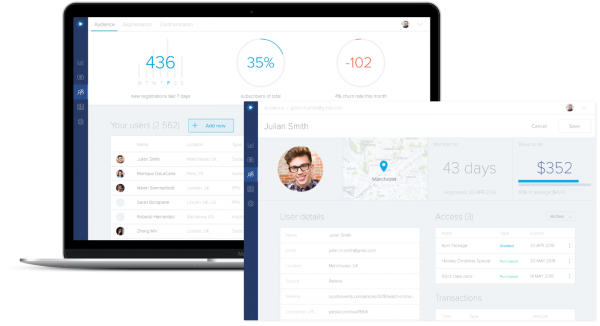 And InPlayer's "Smart Data" product can help further quantify the return associated with a particular act, all in an effort to boost video monetization. Through its machine learning-powered technology, InPlayer can provide OTT platforms valuable — and you can actually associate an amount to it — analysis. Maybe comic is losing people in an hour-long show? Data might unveil that there's a better return on a half-hour show. That kind of analysis can help OTT platforms become more profitable with their comedic acts and simultaneously help talent grow and cultivate an audience. 
The possibilities are endless and there's scores of revenue to be earned when streaming comic acts. That's why we're seeing more platforms offer it — some even exclusively.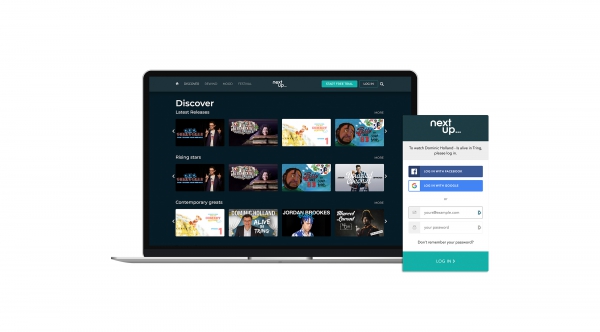 NextUp is a comedy-specific streaming service with a stated mission of amplifying comedy and supporting comedians. NextUp, which adds new shows added every week, claims that 50% of subscriber fees go directly to the comedians on the platform. Tubi is a free streaming service that features work from talents as far and wide as Michael Winslow – yes, the "Police Academy" guy – Ron White, Elayne Boosler and Paul Mooney.
No ticket. No two-drink minimum. No worries about how deeply the club owner may be gouging the talent. Streaming video isn't just a temporary lifeline for comics. It's a brand amplifier, a recurring revenue stream and a viable long-term business model for both stand-up performers and the OTT platforms that stream them.