BACKGROUND
The Ladies Gaelic Football Association (LGFA) was founded in 1974 and represents over 1000 clubs in Ireland as well as many overseas, with one of the newest members based in Cape Town, South Africa.  
With a busy match calendar, the association tries to make as many games available for fans to watch as possible, both in person and online.
REQUIREMENTS
LGFA had previously live streamed selected games at weekends via Facebook live. But with multiple matches running concurrently, and different production companies involved with different streams, things became complex and the number of games LGFA could actually make available via Facebook was limited.
Jackie Cahill, LGFA's Commercial and Communications Manager, and his team realised they needed a single solution that could streamline everything. It needed to handle numerous streams at once and provide a destination for fans to watch whichever matches they chose.
LGFA wanted to take their live streaming experience to the next level. Gaelic Football has a global following and fans needed to be able to access this service from overseas.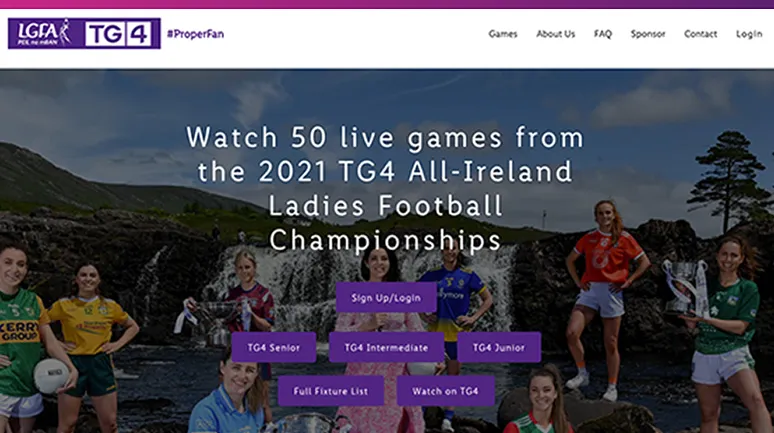 RESULTS
LGFA came to InPlayer to help them simplify their whole process, make more games available online to fans than ever before, and provide a digital ticketing platform to allow only registered users access to the live matches.  
The project was a huge success: 50 league games across 4 divisions and 51 championship games were made available to view live on the LGFA website, utilising InPlayer's Landing Page functionality.
On average there were over 800 unique viewers per game with more than 24,000 registrations across the 101 games streamed. Thanks to LGFA and InPlayer's close collaboration on implementation, there were no outages or interruptions. 
Crucially, the InPlayer authentication system meant LGFA could collect registration data from their fanbase. Knowing who was watching and having the ability to re-engage with that audience was a key driver for success.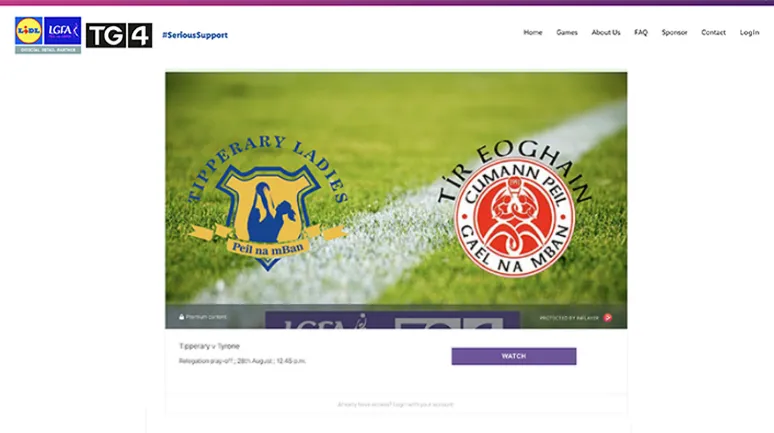 This success demonstrates the huge demand for and interest in women's sport and shows why LGFA's tournaments attract such large commercial sponsors as TG4 and Lidl, who clearly see the value and awareness driven by the sport.
"It all comes down to how we set the page up and explain it to people. We're able to make it very straightforward. You just go to the page, pick your match and watch." says Jackie Cahill.  
After this year's success, there is an expectation from fans for LGFA to keep live streaming.
"Even pre-covid we were streaming matches. Not every game but selected games. We've now been able to take it to the next level thanks to InPlayer and we hope to continue in the same fashion."
CLIENT TESTIMONIAL
"From the very first discussion, InPlayer were highly professional and our account manager's attention to detail is extraordinary. Once we got the correct systems and structures in place, everything ran like clockwork.

The praise we've had when streaming all these games is absolutely extraordinary and we're incredibly pleased with the service."

Jackie Cahill, Commercial and Communications Manager, LGFA