Let's all agree on one important point up front: No one has ever built a successful business model on the foundation of giving away free stuff.
There are brands and properties that lure in consumers with products, content and other dangled carrots, of course. But this is always in exchange for something: attention, exposure, association. If you're a consumer of goods or services, you're part of the buyer-to-seller ecosystem. Whatever it is that's being sold, one way or another, you're paying for it.
Which is why it's curious that it's taken us so long to come around on the idea of paywalls.
From a consumer standpoint, paywalls are tidy and straightforward: To access X content, you'll need to pay Y for it, usually on a fixed monthly or annual basis. Because this content is proprietary in nature or requires great resources to create – or both – it is understandably available only at a premium. Online stores and charge platforms continue to make it easier to set up safe, recurring payments.
For sellers, paywalls are a no-brainer. A steady, intervaled revenue source that sends an explicit message to consumers that your product has value, and that – by nature and design – encourages frequent and continuous engagement? That's the gold standard. And because we've finally reached a tipping point at which premium content barriers align with consumer expectations, there's never been a better time to take advantage. Paywalls are your virtual billboard, cash register and security team wrapped up in one.
Brands of all sorts are gravitating toward paywall content models because it allows them to offer exclusive content and build a community seeking this premium offering. However, in addition to creating an additional revenue stream, a paywall has the added benefit of capturing first-party data and telling a company more about its consumers. 
Building that audience offers a value-add beyond that of a subscription or cost of a pay-per-view video. Reporting and analytics can reveal what premium customers value most, allowing brands to segment, micro-target those consumers and offer more of the content that resonates with them. And with subscriptions come email addresses, allowing for direct contact with an audience that can be marketed to, delivered special offers and surveyed in order to glean even more information.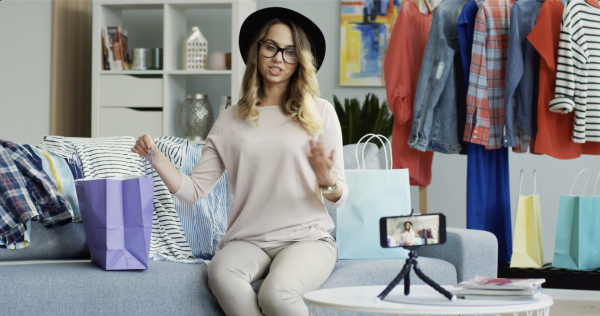 Customers like to be engaged and entertained, so the best way to create a relationship is to leverage audience data. With the right data-capture and subscriber management tools, highly detailed viewer interaction and engagement data can be passed directly to marketing automation and CRM platforms to build comprehensive profiles, more easily qualify and convert leads, and allow for more effective sales interactions. 
As marketing becomes a more complex one-to-one communication process, companies need to reconsider how the process of using first-party data is incorporated into their campaigns. When it comes to reaching your audience, adding value with segmentation and personalization will remain a key component.
When we think of paywalls, it's often through the lens of media. But in addition to the New York Times, The Economist and Vogue, brands are now getting in on the act. Tesla, for instance, offers base products that arrive with premium features that can only be fully activated with a subscription. That's a paywall, friend. Some social media influencers are migrating to similar payment models, offering premium content at cost. Everything from profiles and mini documentaries, from high-value research materials, educational courses and eLearning, to events and conferences are being upsold.
Video, in particular, is having its VIP moment. Netflix and Prime Video are the heavy hitters in the streaming industry, but there are also hundreds of niche providers connecting viewers to their favorite movies, shows, bands, performances and personalities. According to Digiday, German media property Bild discovered that 8 of its top 10 highest-converting articles were video docs or contained video – and the company is now spending more and prioritizing its premium content. Moreover, competition in the space has led to innovation, empowering providers with more-flexible and user-friendly platforms with a variety of payment options and upsell opportunities to package with other content and products.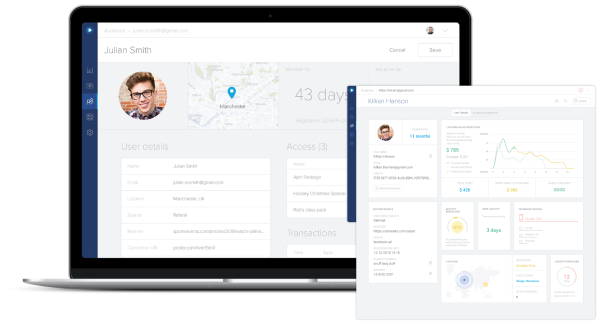 InPlayer's "Plug & Play Paywall" offers content creators the ability to instantly monetize their content, either via pay-per-view or subscription revenue models. This service also enables content creators of all kinds to offer voucher codes, season passes (recurrent charges or limited access) and the ability to tease viewers with highlights or clips of a particular piece of video content. This feature helps extend the life of a product launch or event in an effort to ultimately build a larger global brand and audience. 
Paywalls drive new profits without compromising the existing revenue streams of a business (Experts believe pay subscriptions don't threaten brand partnerships.). And they deliver more and better detail about the purchasing contours of high-value consumers in a premium market. Whether it's The Athletic or EA Sports, Caroline Calloway or PewDiePie, paywalls are paying off when they're built on the premise of offering customers a value-added immersive content experience. The message is clear: consumers will pay for quality.