Brands have arrived at an inflection point. For more than half a century, television was the medium that marketers sought to master, the gold standard of brand-to-audience storytelling. Reach a viewer, convert a sale, rinse and repeat. But with the rise of the internet and streaming video, that paradigm is changing – and fast.
Over-the-top video (OTT) has taken a seat at the table, and for those reluctant to rethink their old business models, it's time for a closer look. Streaming video is a boon for brands interested in targeting high-value customers with higher precision and efficiency – which is to say, all of them. Not only is there nothing to fear as OTT's prominence grows, the concept is actually more familiar and easier to adopt than many realize.
When we talk about over-the-top media, we tend to think of the streaming entertainment giants – Netflix, Hulu, Amazon Prime Video. But the truth is, any brand that relies on sales of goods and services has a vested interest in reaching out to its consumer base via pinpointed, thoughtfully curated video content. OTT isn't all that different from past advertising models, but the new wrinkle it brings to the party is data. Targeting and re-targeting allow companies to hone in on their best prospects, connect – and then reconnect – in settings that can help influence purchase. Interested in getting to know that audience better? Which ads they view most often or longest? What content they prefer? OTT has plenty to offer.
You'll need to focus on a few key considerations first:
Be ready with all your video content. Surely your content creation team has a blueprint for taking your OTT program live. But think about what sort of video your business has already produced that can be pulled from the library, dusted off and optimized for streaming. Not every clip will be appropriate for this new OTT venture – professional production values are important here – but some footage may be useful for B-roll, retrospective projects or other unforeseen opportunities. Content is a conduit to your customers, so think hard about all the stories you want to tell about your business, and how you want to tell them.
What's your level of commitment? Do you have a dedicated OTT or video team, or will you rely on, say, a social media manager with limited expertise and lots of other responsibilities? That question isn't asked to scare anyone off. There are useful options across the spectrum, from Netflix-style platforms with all the bells and whistles to streaming video that, although more basic, still offers important insights into customer tendencies. All that's needed is a website and the necessary integrations. Still a bridge too far for your company? A YouTube channel or social media video, while lacking top-quality professional polish, is a great way drive brand awareness for businesses with limited resources.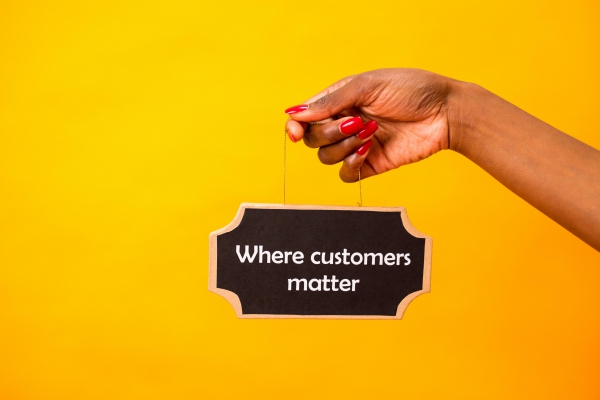 Don't forget: OTT is a relationship with your customer. If you're prioritizing one-time conversion rates over long-term engagement, you're doing streaming video wrong. Your OTT program is a relationship, not a fling. And like any relationship, it's a two-way street. The goal is to deliver quality content that will interest and persuade your customers, and a big piece of the OTT puzzle is learning what those customers like and adjusting your offerings – including future streaming video content – accordingly. Through data-driven insights, you'll want to determine the best places and times to share videos, even the optimal length of a clip.
When it comes to OTT, the size of your operation hardly matters. Whether it's a multibillion-dollar corporation or a mom-and-pop shop, streaming video has a place in any business. And because building a proprietary platform is now easier than ever, the sky is the limit for all the ways you can connect with your existing customers while bringing on new ones.