When Hamilton: An American Musical debuted in 2015, the production was an instant smash hit that arguably changed theater as we know it. In addition to receiving a record 16 nominations at the 2016 Tony Awards, Hamilton won the 2016 Pulitzer Prize for drama, created unprecedented buzz beyond Broadway and featured people of color and hip-hop culture in more profound and thought-provoking ways than had been seen before in American theater.
Five years later, Hamilton is still blazing new trails. Lin-Manuel Miranda, the production's playwright, composer and star, has characterized Hamilton as "America then, as told by America now." That concept resonated with theater-goers, and then the Walt Disney Company bet on it striking a chord with a wider audience – to the tune of a $75 million winning bid for the movie version of the musical. Finalized in February, the deal bought Disney exclusive rights to the movie (shot over three performances in June 2016) and gave shape to a new model – with new revenue streams – for theater productions. Call it: Theater then, as delivered to America now.
Plans to begin airing the production in October on Disney Plus, the parent company's glossy new streaming platform, were moved up to July in response to a digital entertainment audience ravenous for content during the pandemic. Hamilton's streaming premiere helped drive a reported initial 74 percent increase in downloads of the Disney Plus app in the U.S. – and offered promise that more theater productions could be distributed, monetized and enjoyed by a mass audience in the future.
That timeline is important. Disney's purchase of Hamilton was in the works well before COVID-19 restrictions began to take effect, suggesting it sensed great potential even before the streaming market went boom. In other words, one of the world's most successful mass media companies, which has had unprecedented success tapping into a wide swath of narrative touchstones, saw fit to drop $75 million on a story told first – and then again and again – on Broadway. This could be just the start of something very big.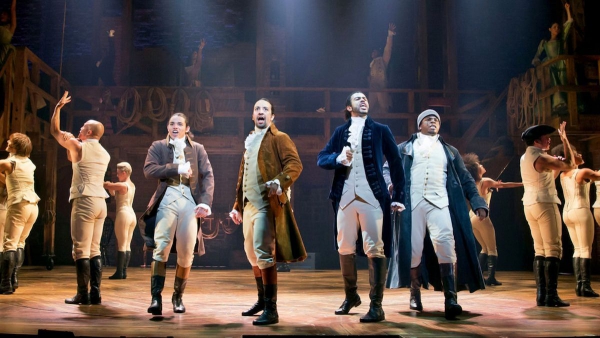 Consider: Miranda's Hamilton-fueled popularity helped launch a movie adaptation of one of his earlier musicals, "In the Heights" (set for release in June 2021), while a documentary ("We Are Freestyle Love Supreme") about the rap improv group Miranda co-founded is reportedly slated to stream on Hulu. Pre-production deals, package rights and franchising could be on the table. In a corner of the entertainment industry not known for financial solvency, the implications for production companies, playwrights and theater creatives could be revelatory.
They're no less significance for consumers or the media providers themselves. On streaming platforms, smaller theater productions could find new life or be market-corrected for at-home audiences. 
InPlayer's "Landing Page" can do that for smaller musicals and regional theaters. A community theater looking to grow its brand regionally could use this push-button product to immediately monetize their productions and increase awareness of their production house. You don't need to be of Miranda's ilk to stream your content with this product. Miranda's success should showcase the possibilities of streaming stage productions en masse. 
Viewers who otherwise might have been shut out, or never been interested in the first place, may find themselves converted into theater buffs. It looks like a brave, lucrative new world for theater as OTTs – constantly in search of sustenance for feeding the content beast – welcome Hamilton (and who knows how many more?) into the fold.