The media landscape is transforming the way content is created and consumed. Viewers have come to expect more content options, personalized experiences, and access anywhere, anytime, on any device.
AWS Insights Online is a free, media and entertainment focused conference that addresses business and technical challenges for video creation, asset management, and distribution.
This conference is designed for business leaders, technical decision makers, and solution architects in the media space looking to bring new ideas to reality and build for tomorrow.
As part of InPlayer's strategy to be the most developer-friendly paywall solution – we recently released our AWS Marketplace integration. And as a result, we've been invited to present our monetisation solution at this Amazon AWS online event. Just look out for the Virtual Expo and you'll find us there in our virtual booth!
Register for free here or by clicking on the image below.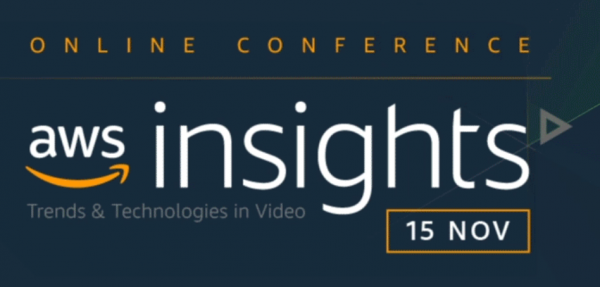 November 15, 2018 at 7am – 11am PT | 3pm – 7pm GMT