The abrupt rise of the COVID-19 pandemic has disrupted standard operations and created extraordinary challenges for businesses of all kinds. As far as subscription management and content monetization goes, in the past couple of months, InPlayer has increasingly been introduced to novel scenarios to the way end-users are getting access to premium content. To service these new market and client requirements, we felt the need to expand our product functionalities on different levels for different purposes. 
Being a monetization platform, our main goal is to help merchants optimize their digital strategy with long-term benefits to grow subscription revenues. This is a very valid use-case and one we are servicing many clients with over the years. 
In this segment, we are constantly being asked about different payment methods we could offer that are more suitable for certain geo locations where premium content is being protected and sold.
This is the reason why we are focusing on expanding our product story regularly, providing our customers with the best user experience by developing new functionalities, so that end-users can get access to content as easy as possible and remain loyal customers. As more of our merchants have the need for enriched video offerings, with end-users at the forefront, we are obliged to improve our product with newer, fresher and more accessible capabilities. 
Let's catch up on some of the latest innovations shipped by our product team.
InPlayer Codes for Access
Our prime focus, this time, was on the different ways end-users can get access to content with minimized disruption in doing so. To that end, we've developed the feature called Codes for Access.  
The main idea with this feature is to provide end-users the option to get access to premium content by entering a simple code. For instance, businesses selling yearly subscriptions for a gym membership have started streaming live workout classes. Yearly subscribers who have already paid with different means other than an online payment, could be serviced using a code to access desired content. Another such example is when a merchant has a vip customer base to which they need to grant access for a specific period of time without requiring them to enter card information.
Due to the different use-case scenarios, we have developed three main functionalities to address this necessity more broadly:
Access Vouchers
This is a functionality most suitable for merchants who wish to offer a segmented part of their audience with access to premium content (= can be part or the full content library) for a specified period of time. 
By creating this special type of access code, merchants can select the assets to which the code grants access and the exact end-date or period of time to be granted. When end-users are using these kinds of access vouchers on the paywall UI, upon entering them, they are not required to enter any payment information, and are simply granted access after successful validation of the access voucher code. By using an Access Voucher a customer will get access for a period that is going to be specified in the voucher itself.
Voucher codes are an extremely powerful tool which can help merchants drive more audience to their digital assets. 
More details can be found here: Vouchers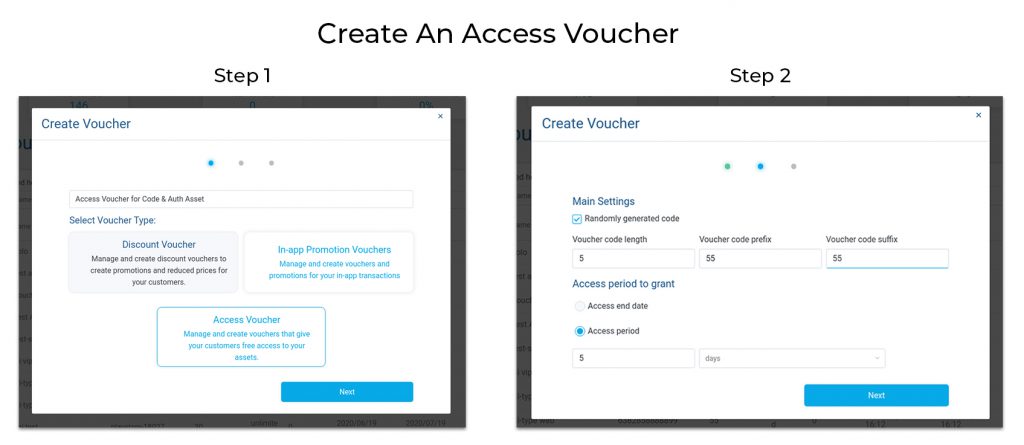 Code-only Access with Authentication
The second use-case entails getting access to a premium content by creating an account (= authenticating via the paywall app) and then entering an access voucher code that would grant access for a predefined period of time. 
To set up this scenario, merchants would need to specify a different access control type setting for the asset for which they want to offer this flow, and then create an access voucher valid for the previously created asset.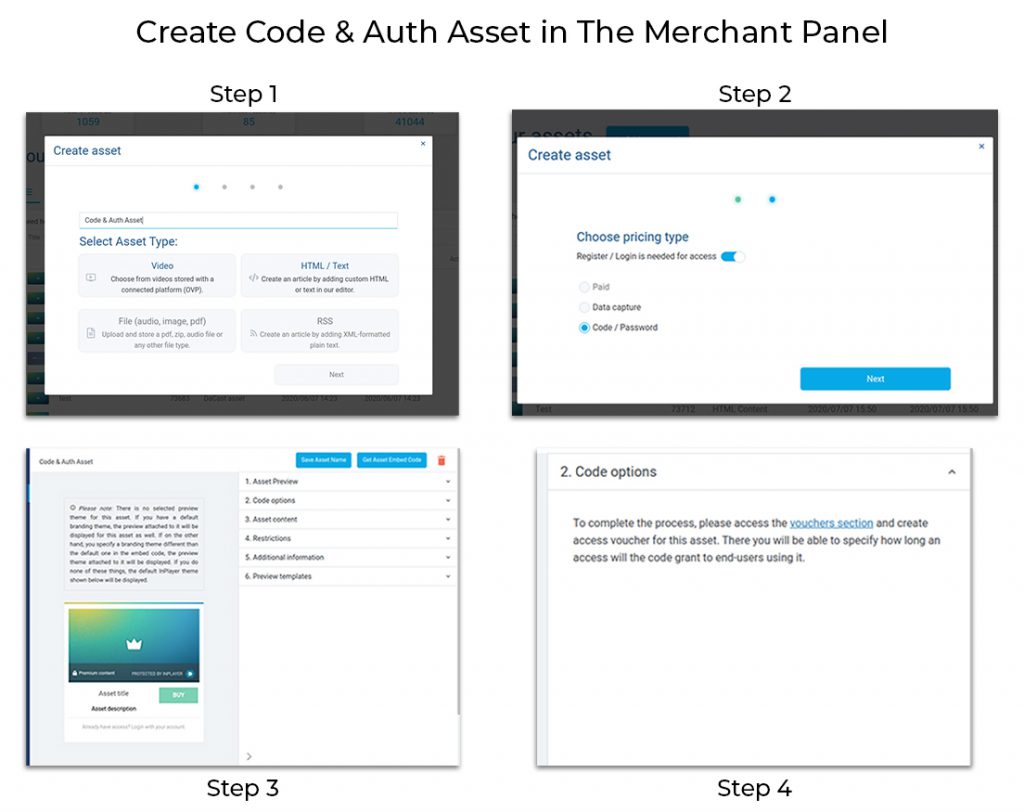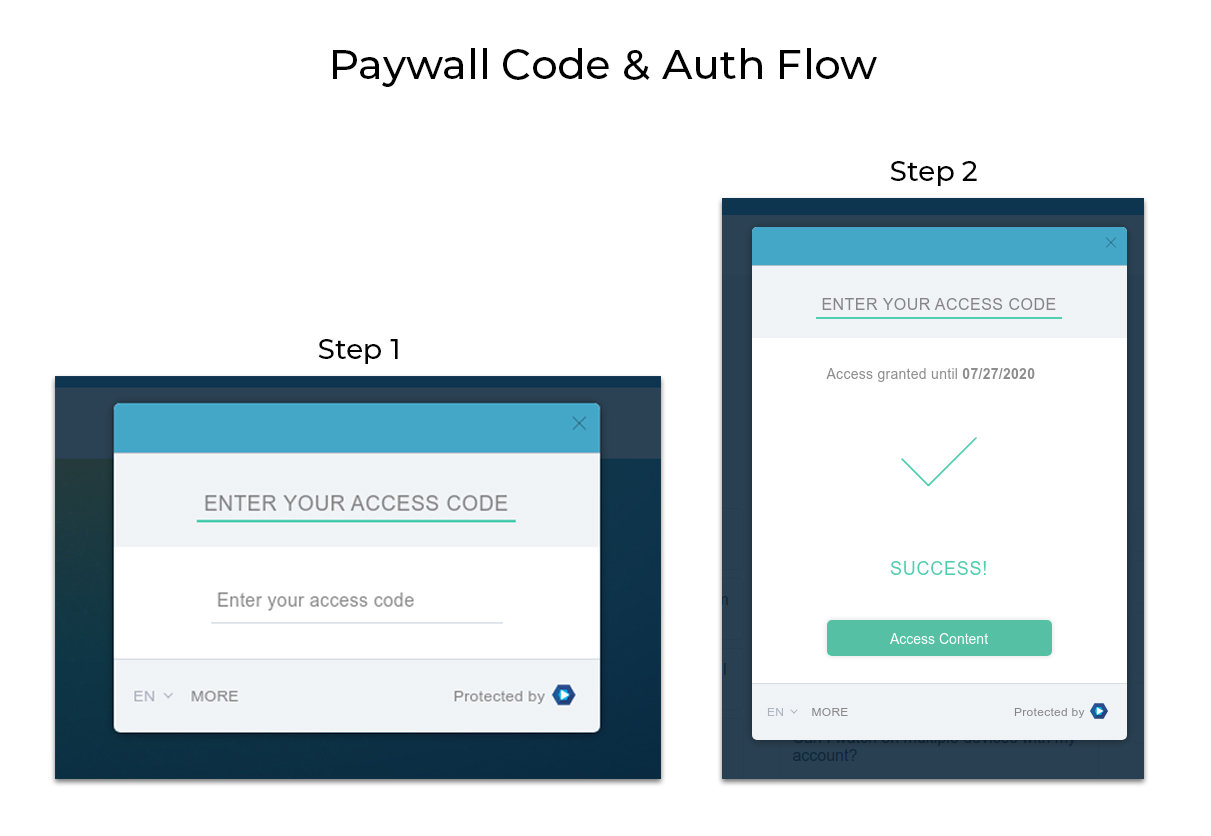 Major Payment Method Added – iDEAL
Last but not least, it is possible now for all our merchants to quickly and easily accept payments through iDEAL, the most used payment method in the Netherlands.
As a payment method, iDEAL allows customers to complete transactions online using their bank credentials. Then it redirects customers to their online banking environment to authenticate a payment using a two factor authentication and there is immediate notification about the success or failure of a payment. The exact customer experience depends on their bank.
Customers pay using their own online banking environment. The security of the transaction is guaranteed by the customer's bank. The amount to be transferred and further payment details are already filled in, the customer only needs to authorise the payment. When this is done, the bank immediately confirms the payment and the customer is returned to the paywall window. The merchant can continue processing the order immediately, because the payment is guaranteed.