Accedo is launching the next-generation of its Accedo One™ cloud platform via a virtual trade show booth. Accedo One is a powerful SaaS solution that enables global companies to deliver impactful video experiences across multiple devices. With an extensive marketplace of expert vendors, the platform provides broadcasters, content owners and brands with the freedom to build, launch, and scale high-quality video streaming services. It eliminates inefficiencies and offers them an opportunity to manage the complexity of their business in one place.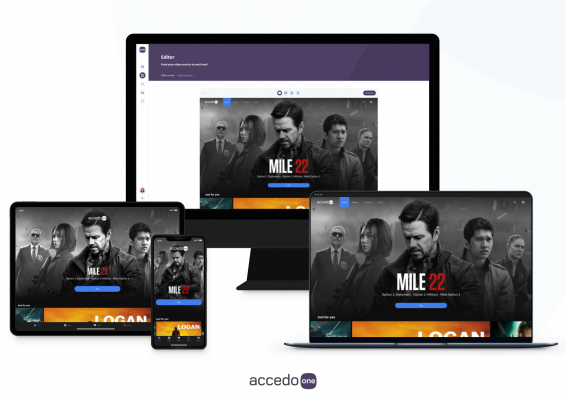 By partnering with Accedo and joining the Accedo One Marketplace, InPlayer is offering easy access to its industry-leading pay-per-view and subscription services behind a secure paywall.  "We are very excited to be part of the Accedo One Marketplace as their video monetization and subscriber management partner. We look forward to supporting Accedo One in offering world-class OTT services faster and with the cost efficiencies expected with SaaS solutions today", says George Meek, CEO at InPlayer. 
 Fredrik Andersson, SVP Product at Accedo, also commented: "The new Accedo platform helps companies rapidly launch engaging video experiences, scale fast, and ultimately grow their businesses. We are happy that InPlayer has decided to join our mission and work together on delivering and monetizing video experiences across multiple devices." 
Accedo One's customers can focus on creating compelling video experiences without the complexity of building their own monetizing infrastructure all with InPlayer's end-user support, flexibility and security. Additional features include access to premium native apps and highly customisable UX experiences that enable companies to create video services that are unique to their brand. Accedo has integrated the InPlayer monetization platform in its E2E Sports solution to provide a paywall and subscriber management components for OTT services.